Transphorm releases 240W power adapter design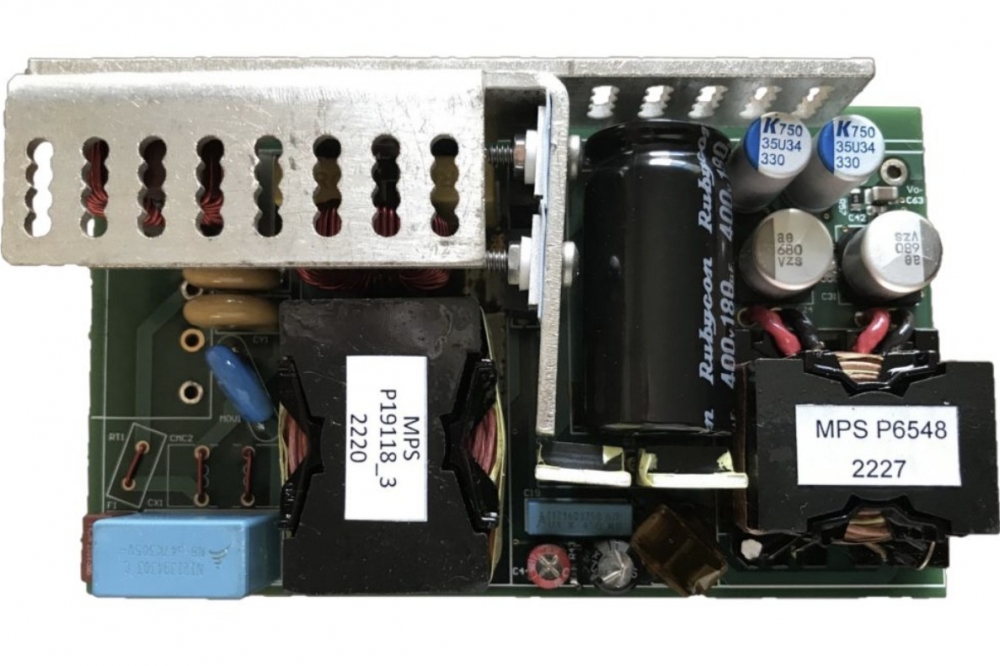 Delivers a peak power efficiency of over 96 percent with a power density up to 30 W/in3

Transphorm has released a 240W Power Adapter reference design. The TDAIO-TPH-ON-240W-RD deploys a CCM Boost PFC + Half-Bridge LLC topology to deliver a peak power efficiency of over 96 percent with a power density up to 30 W/in3.

Transphorm's design uses three SuperGaN FETs (TP65H150G4PS) each with an on-resistance of 150 milliohms. The GaN FET comes as a 3-lead TO-220 package that is said to offer superior thermal management for higher current power systems running PFC configurations.

The reference design is intended to simplify and speed uppower system development for applications such as high-power density AC-to-DC power supplies, fast chargers, IoT devices, laptops, medical power supplies, and power tools.

The TDAIO-TPH-ON-240W-RD is a 240W 24V 10A AC-to-DC power adapter reference design. It pairs the TP65H150G4PS GaN FETs with Onsemi's off-the-shelf NCP1654 CCM PFC controller and NCP1399 LLC controller. The design uses a 25 millimeter heatsink that produces a power density of over 24 W/in3. The power density can increase by approximately 25 percent to 30 W/in3 depending on the heatsink design.

Transphorm way the high power density and efficiency range is primarily due to the FET's packaging as Transphorm offers the only high voltage GaN devices in a TO-220 today. Power adapters, along with all universal AC-to-DC power supplies, require high current at lowline (i.e., 90 Vac) which can require paralleling two PQFN packages (as typically seen with e-mode GaN) to achieve the desired power output. This method reduces a power supply's power density while requiring 2x part count. Transphorm's TO-220 packages mitigate this, thus providing unparalleled power density at a lower cost—a result not currently possible with e-mode GaN.
The new reference design joins a portfolio of adapter/fast charger design tools including five open frame USB-C PD reference designs ranging from 45 to 100 watts. It also includes two open frame USB-C PD/PPS reference designs for 65W and 140W adapters.
Connecting the Compound Semiconductor Industry
The 13th CS International conference builds on the strengths of its predecessors, with around 40 leaders from industry and academia delivering presentations that fall within five key themes: Ultrafast Communication; Making Headway with the MicroLED; Taking the Power from Silicon, New Vectors for the VCSEL, and Ultra-wide Bandgap Devices.
Delegates attending these sessions will gain insight into device technology, find out about the current status and the roadmap for the compound semiconductor industry, and discover the latest advances in tools and processes that will drive up fab yields and throughputs.
To discover our sponsorship and exhibition opportunities, contact us at:
Email:
info@csinternational.net
Phone:
+44 (0)24 7671 8970
To register your place as a delegate, visit:
https://csinternational.net/register
Register