EPC Introduces tiny 40V GaN Power transistor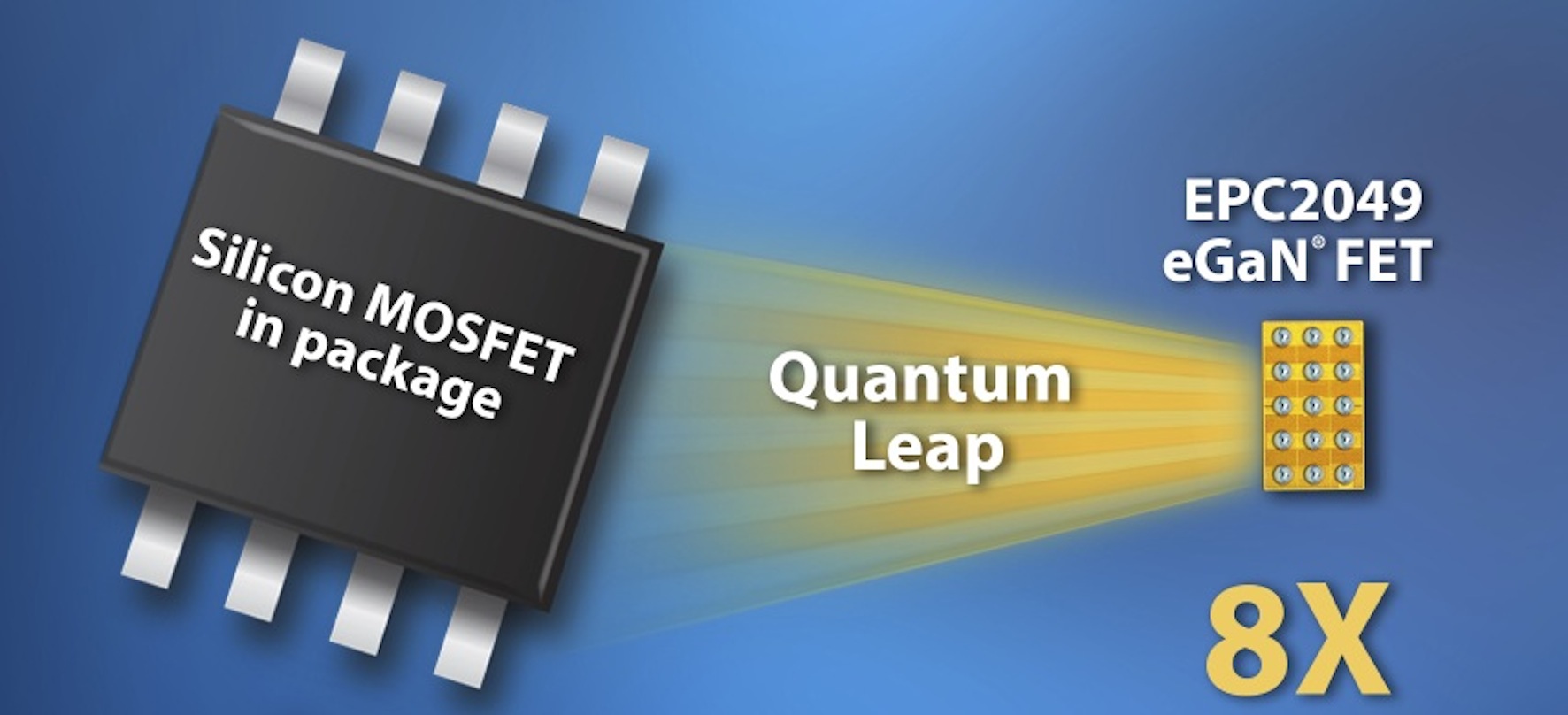 Transistor is eight times smaller than equivalently rated MOSFETs

EPC has announced the 40V EPC2049 power transistor for use in applications including point of load converters, LiDAR, envelope tracking power supplies, class-D audio, and low inductance motor drives. It measures 2.5 mm x 1.5 mm (3.75 mm2), which is said to be eight times smaller than equivalently rated MOSFETs.
The EPC2049 has q maximum RDS(on) of 5 mΩ with a 175 A pulsed output current.

The chip-scale packaging of device is said to handle thermal conditions far better than the plastic packaged MOSFETs since the heat is dissipated directly to the environment with chip-scale devices, whereas the heat from the MOSFET die is held within a plastic package.
"The EPC2049 demonstrates how EPC and GaN transistor technology is increasing the performance and reducing the cost of eGaN devices. The EPC2049 is further evidence that the performance and cost gap of eGaN technology with MOSFET technology continues to widen." said Alex Lidow, EPC's co-founder and CEO.

The EPC2049 eGaN FET is priced for 1K units at $2.19 each and is available from Digi-Key
Connecting the Compound Semiconductor Industry
The 13th CS International conference builds on the strengths of its predecessors, with around 40 leaders from industry and academia delivering presentations that fall within five key themes: Ultrafast Communication; Making Headway with the MicroLED; Taking the Power from Silicon, New Vectors for the VCSEL, and Ultra-wide Bandgap Devices.
Delegates attending these sessions will gain insight into device technology, find out about the current status and the roadmap for the compound semiconductor industry, and discover the latest advances in tools and processes that will drive up fab yields and throughputs.
To discover our sponsorship and exhibition opportunities, contact us at:
Email:
info@csinternational.net
Phone:
+44 (0)24 7671 8970
To register your place as a delegate, visit:
https://csinternational.net/register
Register