Samsung installs Europe's first Cinema LED screen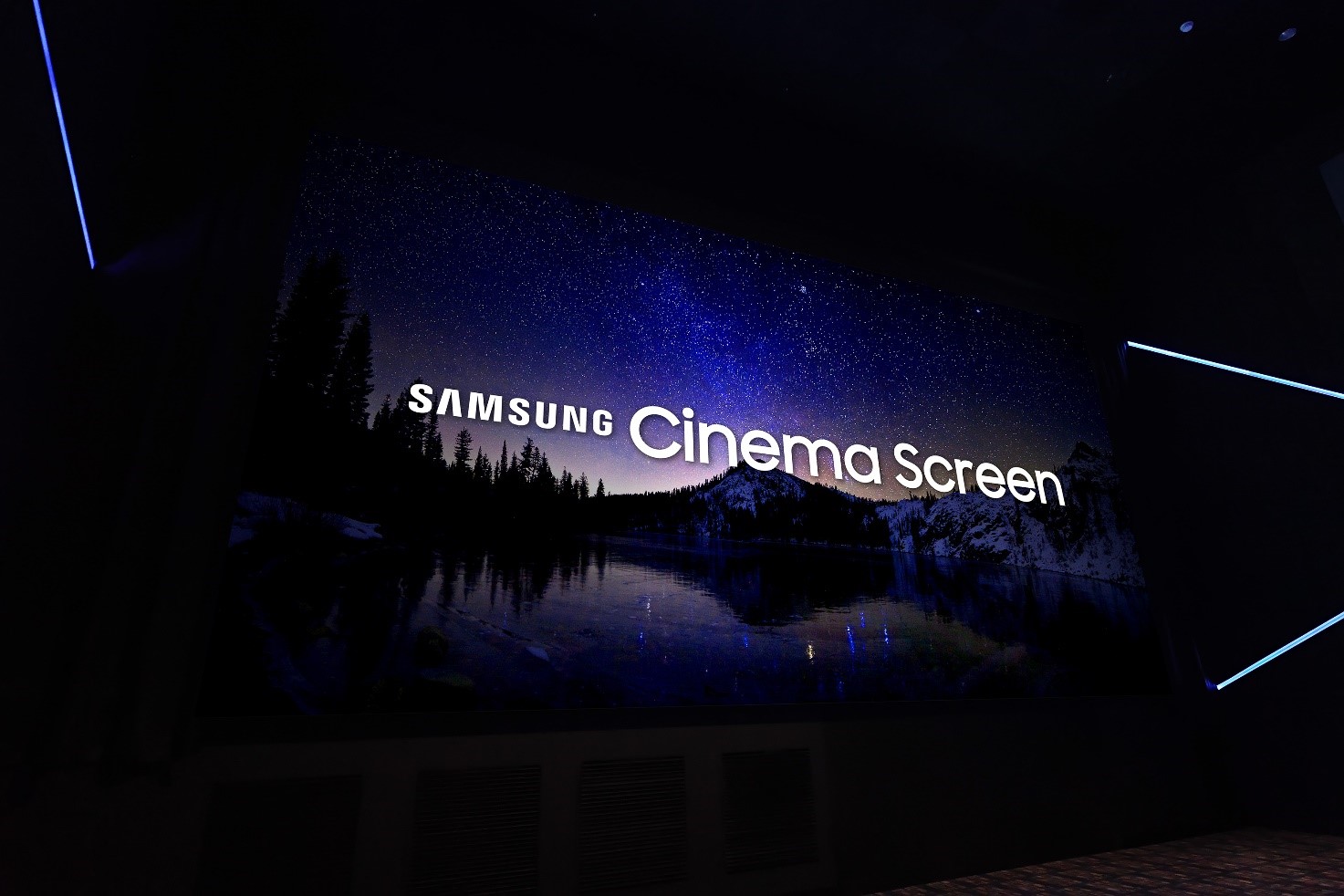 Arena Cinema's movie screen in Zurich has 24 million LEDs which illuminate an area of 10.2m in width to 5.4m in height

Samsung and Arena Cinemas are installing Europe's first Cinema LED screen in the heart of Zurich. The screen has 24 million LEDs which illuminate an area of 10.2m in width to 5.4m in height.
The brand-new Cinema LED technology is currently only available as a prototype in Seoul, near Samsung headquarters. Now the Samsung Cinema LED screen is celebrating its European premier in Switzerland!
The screen consists of 96 individual modules, which can be replaced individually. The impression of a solid black wall is created thanks to the seamless installation and high-precision calibration. Consequently, 'true black' makes the movie theatre pitch dark, because there are no reflections anymore.
The special format of 4,096 times 2,160 pixels (4K 'full') enables display of the two customary cinema formats 'flat' and 'scope'. This can be done without the disturbing dark gray stripes, which are known from projectors. Because there is no projection beam, black is really deep black here. The image is always sharp and precisely aligned in all areas.
The luminosity of the wall is 10 times stronger than with conventional projectors. Thanks to LED technology, a luminous intensity of up to 146 fL (foot-lambert) or 500 nit is achieved "" and this with reduced average power consumption compared to a conventional projector.
Contents produced in High Dynamic Range (HDR) format can be played optimally thanks to the high contrast range. Colour brilliance is maintained even in the brightest scenes. All details are still visible even in the darkest scenes. 3D films are also shown to their full advantage with this. 3D and LED, an absolute novelty in the cinema world. The ARENA Cinema in Zurich is the world's first 3D LED cinema!
Daniel Périsset, head of Samsung Business, Samsung Electronics Switzerland, is delighted about this technological change. "Samsung always tries to go the hilt and advance technological progress to make life easier for people and enrich their lives. We have once again succeeded in doing this with the new LED Cinema Screen. We are already looking forward to the use of the screens in other movie theatres."
Connecting the Compound Semiconductor Industry
The 13th CS International conference builds on the strengths of its predecessors, with around 40 leaders from industry and academia delivering presentations that fall within five key themes: Ultrafast Communication; Making Headway with the MicroLED; Taking the Power from Silicon, New Vectors for the VCSEL, and Ultra-wide Bandgap Devices.
Delegates attending these sessions will gain insight into device technology, find out about the current status and the roadmap for the compound semiconductor industry, and discover the latest advances in tools and processes that will drive up fab yields and throughputs.
To discover our sponsorship and exhibition opportunities, contact us at:
Email:
info@csinternational.net
Phone:
+44 (0)24 7671 8970
To register your place as a delegate, visit:
https://csinternational.net/register
Register