Lumileds launches Luxeon V2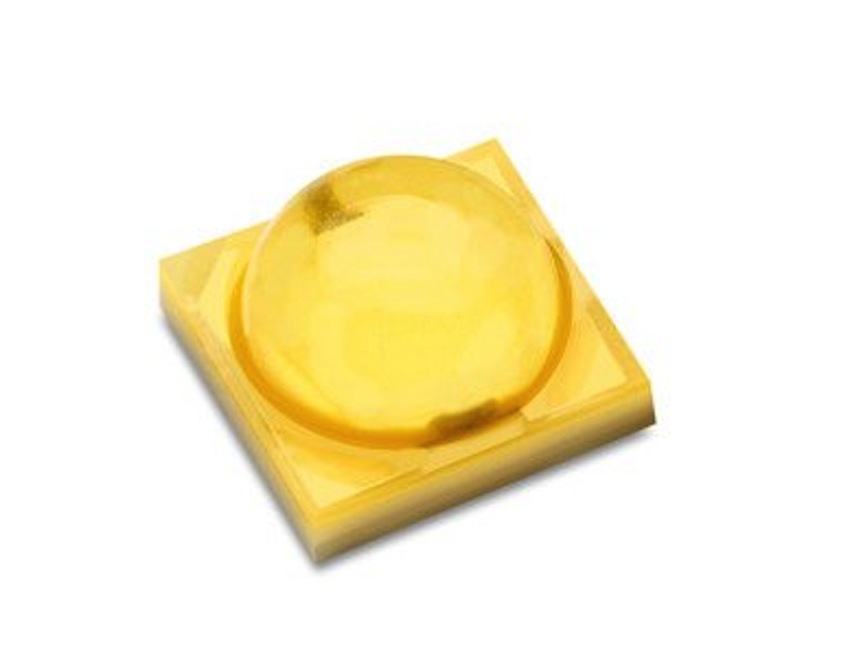 'Best-in-class performance' for street lights, high-bay/low-bay fixtures, sports stadiums and portable applications
Lumileds has announced what it believes is breakthrough high power performance with its Luxeon V2 LED. Claimed to have the highest performance in its class for output and efficacy, the emitter easily enables DLC Premium performance at the system level.
Luxeon V2 uses a 2 x 2 mm Chip Scale Package (CSP) in a 3.5 x 3.5 mm standard package. "Luxeon V2 is designed such that 99 percent of the light is forward directed, resulting in the industry's most usable light from a compact source," said Jennifer Holland, product line director at Lumileds.

Typical output and efficiency of the Luxeon V2 at 4000K, 70 CRI is 315 lm at 160 lm/W when driven at 700 mA. In addition to high efficiency, the versatility of the CSP die offers high drive current capability (up to 2.4A) while still maintaining high efficiency across the operating range.
At 1A, Luxeon V2 delivers 150lm/W and over 10 percent more flux than similar 2mm2 offerings available on the market. The industry's lowest thermal resistance substrate (2.6C/W) is said to simplify the thermal design of the fixture, from streetlights and sports lighting solutions to portable fixtures.
Luxeon V2 has a Lambertian radiation pattern profile making it possible to leverage the existing optics ecosystem. "By leveraging the existing optical ecosystem, fixture manufacturers can rapidly accelerate time to market while dramatically improving performance," said Holland. Luxeon V2 also delivers superior color over angle (COA) than competing LEDs, ensuring the best colour consistency across the beam.
Luxeon V2 is available in a variety of colour temperature and CRI options.