Reedholm announces WBG device Test System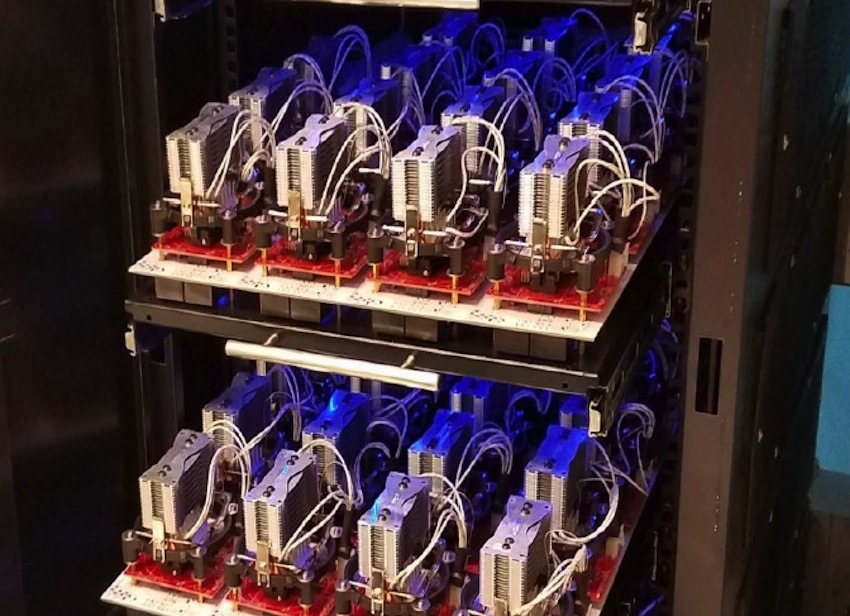 Tailored to stress, test, and measure GaN, SiC, GaN on Si, and other WBG devices

Reedholm Systems has released a new test system – the RS-100 – which is said to meet the unique needs and challenges of stress, test, and measurement of wide band gap devices (WBG).

According to the company, which based in Georgetown, Texas the stress/measurement needs for WBG devices is stretching the limits of conventional parametric measurement tools. WBG materials challenges and applications are driving divergent needs from those of traditional Si, therefore Reedholm Systems is tailoring its measurement instrumentation and long-term reliability stress capabilities specifically for GaN, SiC, GaN on Si, and other WBG devices and materials.
The RS-100 WBG Reliability system delivers two fundamental capabilities. First is the capacity to deliver statistically significant sample sizes needed for reliability testing. The base system offers 15 DUT per experiment stress condition and up to six simultaneous experiments for a capacity of 90 DUT, with expansions to 270 DUT and 18 simultaneous experiments. Second, when paired with a fully integrated Reedholm parametric analyser, it gives the ability to test both to pass AND to learn. Each experiment is independent of the others, and it is straightforward to switch-in parametric instrumentation for periodic user defined measurements tests and cycles.
A key principal in the design and execution of these systems is the intent for customisation to meet stress and test requirements. The challenges of the devices and technologies being analysed means that there is no one solution for all applications. Therefore, the tools are designed to be readily customised for stress and measurement requirements defined by the customer.
Connecting the Compound Semiconductor Industry
The 13th CS International conference builds on the strengths of its predecessors, with around 40 leaders from industry and academia delivering presentations that fall within five key themes: Ultrafast Communication; Making Headway with the MicroLED; Taking the Power from Silicon, New Vectors for the VCSEL, and Ultra-wide Bandgap Devices.
Delegates attending these sessions will gain insight into device technology, find out about the current status and the roadmap for the compound semiconductor industry, and discover the latest advances in tools and processes that will drive up fab yields and throughputs.
To discover our sponsorship and exhibition opportunities, contact us at:
Email:
info@csinternational.net
Phone:
+44 (0)24 7671 8970
To register your place as a delegate, visit:
https://csinternational.net/register
Register