Edwards Vacuum opens new US HQ in Oregon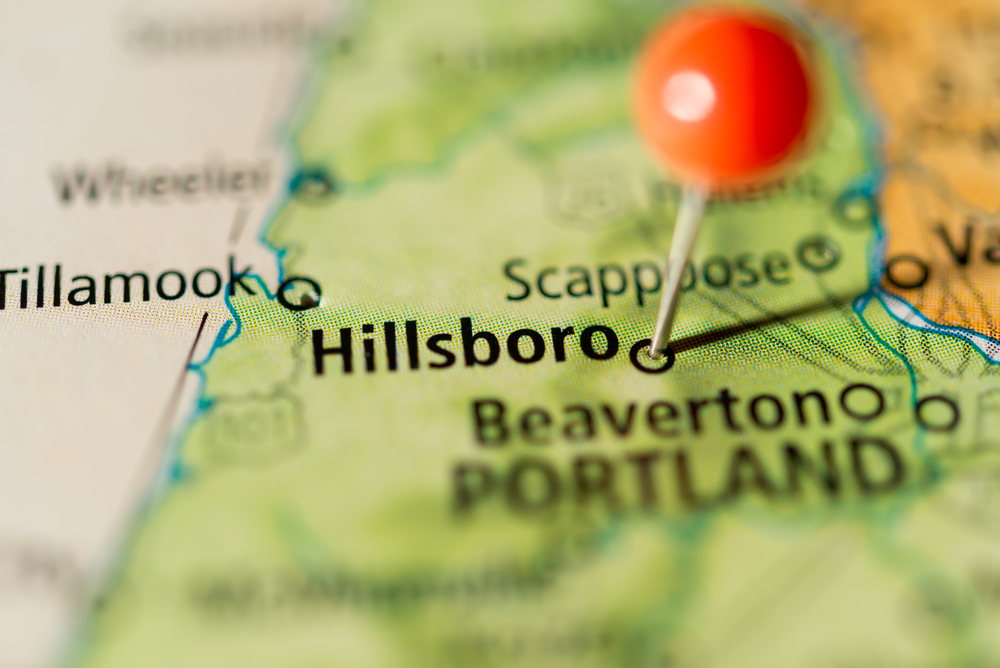 75,000-square foot Hillsboro facility will create 100 new high-tech jobs
Edwards Vacuum, a supplier of semiconductor vacuum and abatement solutions, has completed and opened its new high-tech innovation and manufacturing centre in Hillsboro.
The 75,000-square foot, state-of-the-art facility will serve as the North American semiconductor headquarters for the UK-based firm, creating 100 new high-tech jobs.

Edwards is consolidating its Hillsboro staff in the new facility. Previously, the firm had more than 150 employees in multiple Hillsboro locations.

The new 8-acre site is located on NE Century Boulevard, and will house more than 250 employees, including a significant number of high-tech roles. Edwards plans to hire many more additional workers at the site in the coming years.

"Northwest Oregon is a growing hub for innovative businesses in the semiconductor industry and other fields," said congresswoman Suzanne Bonamici. "This facility by Edwards Vacuum shows that our region continues to attract investment from around the world. It's exciting to see strong economic growth in our region and new opportunities for Oregonians."

Semiconductor plants require environments cleaner than hospital operating rooms, and Edwards implements state-of-the art vacuum and abatement technology that facilitates the production of some of the world's most advanced semiconductor electronics. The firm is also environmentally conscious, applying green technologies in its own facilities and in the products it provides customers.

Hillsboro, in the heart of the Silicon Forest, was a natural choice for Edwards' new North American headquarters. The Greater Portland region is a global hub for chipmakers, with Intel, Qorvo and Jireh Semiconductor employing tens of thousands of workers conducting research, development and production in Hillsboro.

Doubling down on its investment in the Silicon Forest was key for Edwards Vacuum because the location allows the company to work closely with important Pacific Northwest accounts.

"We are excited about opening our innovation centre in Hillsboro," said Scott Balaguer, general manager for Edwards Vacuum's semiconductor division North America. "Edwards is fully committed to the Northwest Region, creating jobs and participating in the local growth, as environmentally conscious corporate stewards in the neighbuorhood. We anticipate continued expansion on site as we plan to design and manufacture our integrated vacuum and abatement production solutions, as well as other world-class products in our portfolio."

"Edwards Vacuum's new facility and headquarters in Hillsboro is a very exciting investment and a great indication of the continued growth of the semiconductor manufacturing sector in Hillsboro and the Silicon Forest," said Dan Dias, City of Hillsboro economic and community development director. "It's the multiplier effect happening right in front of our eyes. Businesses like Edwards Vacuum hire local talent, serve as customers for regional businesses that supply them, enhance the regional and state economies, and benefit all Oregonians through additional property and income tax revenues that pay for schools, roads, parks, and much more."

"Companies such as Edwards are critical partners for our key focus areas, such as workforce development and sustainable technologies, and demonstrate the demand for available land in the North Hillsboro Industrial Area," Dias continued. "In the last two years, we have seen significant increases in activity and investment, especially foreign direct investment, resulting in both expansions of existing companies and the location of new companies coming into Hillsboro. The most recent examples come from the UK, the Netherlands, Germany, South Korea and Japan. Hillsboro has one of the highest concentrations of manufacturing and R&D investment in Oregon."

"The continued investment in Greater Portland by Edwards Vacuum is further proof that our region is a prime place to grow," said Matt Miller, interim president and CEO of Greater Portland Inc. "Firms around the world invest in our region to gain access to our high-quality talent, our excellent global air connectivity and best-in-class infrastructure."

Edwards Vacuum is holding a grand opening celebration for the new facility on Aug. 29th 2019.