£1.73m award to expand Welsh semiconductor research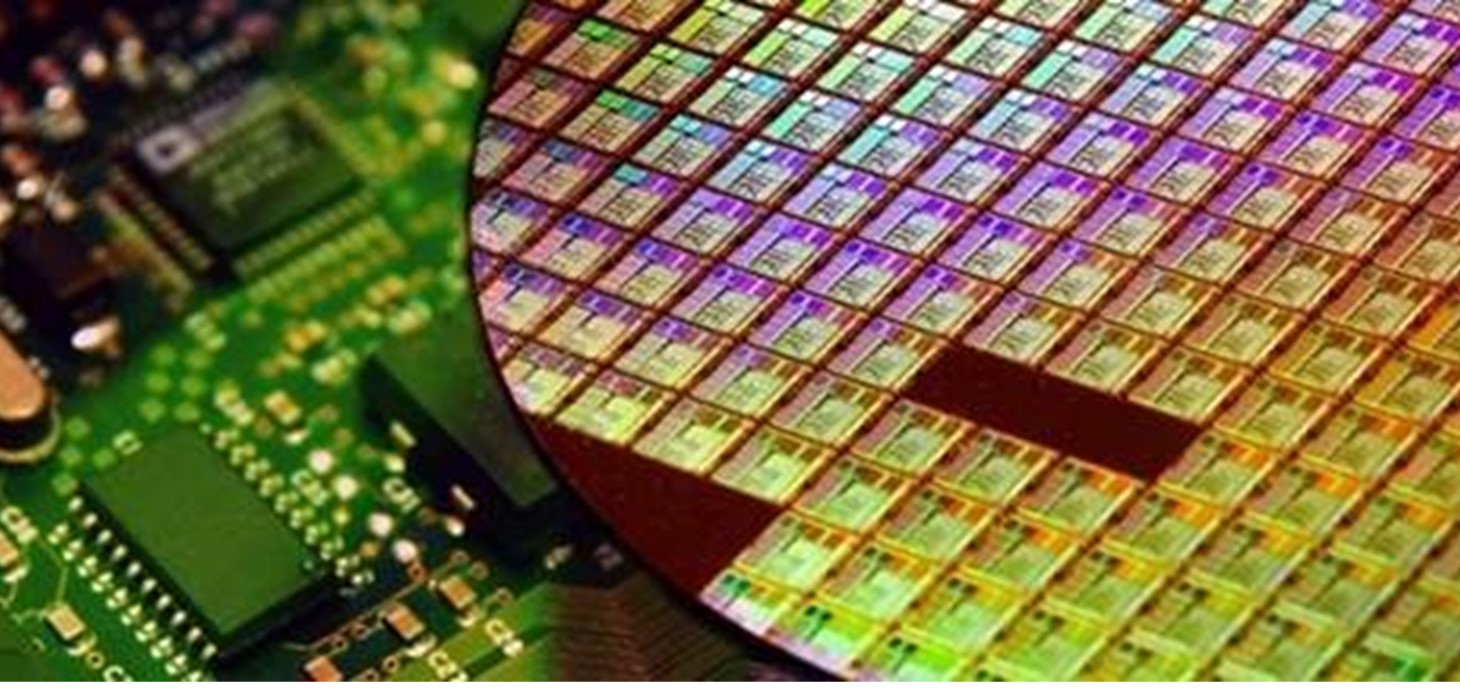 Expanded ASSET project involves additional industry partners from South Wales Compound Semiconductor Cluster
The Welsh Government has announced additional funding of £1.73 million for the ASSET (Application Specific Semiconductor Etching Technology) project to develop world-leading semiconductor process technologies.
The expanded project involves additional industry partners from the South Wales Compound Semiconductor Cluster including: CSconnected, smart sensors and networks producers UtterBerry, photonics company Wave Photonics, and the National Physical Laboratory (NPL) which is the UK's national metrology institute.
ASSET is an industrially driven, collaborative project with partners across south Wales, including: SPTS Technologies (a KLA company), IQE, The Compound Semiconductor Centre (CSC), Biovici, BioMEMS, Swansea and Cardiff universities and Integrated Compound Semiconductors (Manchester). ASSET is partly funded by the European Regional Development Fund (ERDF), under the Welsh Government's SMART Expertise programme.

ASSET industrial partners provide advanced technologies for almost all the world's smartphones. By developing a host of new semiconductor process technologies using compound semiconductors and next generation materials, ASSET will service new and emerging applications in automotive sensing, 6G, photonics and healthcare.

Wyn Meredith from the Compound Semiconductor Centre said:"The South Wales semiconductor industry employs over 1,400 highly skilled people in the region and is set to expand rapidly over the next five years with the growth of 5G, AI and other mega-trend markets. ASSET will support these markets by developing a range of advanced semiconductor processes and expertise to overcome technical and industry challenges."
Owen Guy, head of chemistry at Swansea University and lead for the ASSET project, said: "The expanded ASSET project is a timely boost to the UK semiconductor industry, with exciting developments planned with several of our regional industry partners, and the opening of our £90m Centre for Integrative Semiconductor Materials (CISM) - a new state-of-the-art semiconductor facility at Swansea University - in 2022."

Vaughan Gething, Welsh Government Economy Minister, said: "We are immensely proud of the world-leading compound semiconductor ecosystem we helped foster here in Wales. It is a high potential network translating state-of-the-art research and innovation capabilities into world-class Welsh manufacturing for new and emerging global technology markets. This "next generation" technology shapes our lives today and will improve our experiences of tomorrow – from electric vehicles, to face recognition in smart phones, and space applications.

"The sector is of huge significance to Wales, providing high value employment and a real magnet for foreign direct investment. It also underpins development in so many other industries, and we believe it can deliver against our Programme for Government by driving a stronger, greener economy, and contributing to the net-zero, decarbonisation challenge.
"I'm very proud of the Welsh Government's track record on supporting businesses to innovate and introduce new products and services, to trade with the UK and the rest of the world, to improve our skills base and to ensure that Wales remains competitive in the fourth industrial age."
Matt Elwin, operations director for CISM / Mike Jennings, Associate Professor in Electronic Engineering at Swansea, said: "The ASSET expansion links with our new 'Driving the Electric Revolution (DER)' Industrial Centres (IC) initiative to create a new sovereign supply chain for the UK in next generation power electronics components for transport electrification. This funding, plus the £4.82 million from the DER Industrialisation Centres programme, will help us deliver common goals for increased economic growth, developing clean and resilient supply chains in power electronics, machines and drives."
Paul Rich, executive VP of Product Engineering and Technology at SPTS Technologies, said: "The ASSET project gives the consortium the ability to work with the extensive fabrication supply chain in the region to further expand our capabilities and capitalise on new and exciting market opportunities."

Heba Bevan from UtterBerry said: "UtterBerry is proud to be working with Professor Owen Guy and his team at Swansea University on the project, to revolutionise chip manufacturing and to become one of the most advanced centres in the UK. We also look forward to the broader positive changes the team at UtterBerry will make to the area, including job creation, a more efficient transportation network, enhanced connectivity and automation in the clean energy sector."

Connecting the Compound Semiconductor Industry
The 13th CS International conference builds on the strengths of its predecessors, with around 40 leaders from industry and academia delivering presentations that fall within five key themes: Ultrafast Communication; Making Headway with the MicroLED; Taking the Power from Silicon, New Vectors for the VCSEL, and Ultra-wide Bandgap Devices.
Delegates attending these sessions will gain insight into device technology, find out about the current status and the roadmap for the compound semiconductor industry, and discover the latest advances in tools and processes that will drive up fab yields and throughputs.
To discover our sponsorship and exhibition opportunities, contact us at:
Email:
info@csinternational.net
Phone:
+44 (0)24 7671 8970
To register your place as a delegate, visit:
https://csinternational.net/register
Register