Hitachi and NXP work together on SiC modules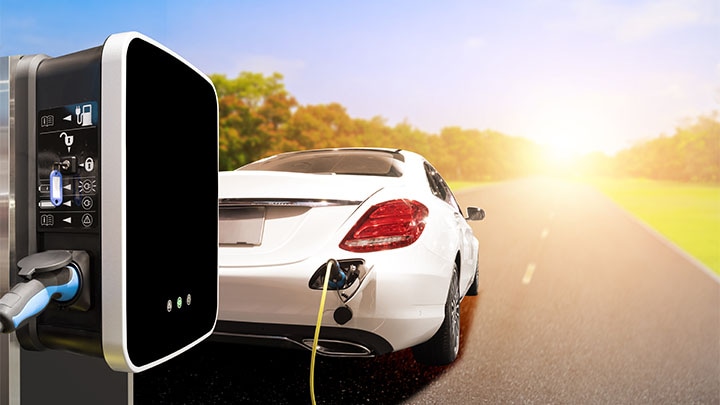 Project aims to provide more efficient, reliable and functionally safe SiC MOSFET-based solutions for powertrain inverters

NXP Semiconductors has announced a collaboration with Hitachi Energy to accelerate the adoption of SiC power semiconductor modules in e-mobility. The project aims to provide more efficient, reliable and functionally safe SiC MOSFET-based solutions for powertrain inverters comprised of NXPs advanced, high-performance GD3160 isolated HV Gate Drivers and Hitachi Energy's RoadPak automotive SiC MOSFET power modules.
Hitachi Energy's high-performance automotive power semiconductor module RoadPak delivers excellent heat dissipation, low stray inductances, and long-term ruggedness to withstand the challenging automotive environment; a key to unleashing the full capabilities and benefits of SiC MOSFETs. To attain optimal performance, the power module is paired with NXP's GD3160 high-voltage, isolated gate driver which enables fast and reliable switching and fault protection.

"Working with Hitachi Energy has allowed us to highlight the efficiency and range benefits of SiC MOSFETs for e-mobility. By pairing the GD3160 with the Hitachi Energy's RoadPak SiC module, we've delivered a solution that aims to reduce the transition time from evaluation to performance optimization of SiC MOSFETs used in traction inverters.," said Robert Li, VP and general manager of NXP's Drivers & Energy Systems Product Line
The RoadPak half-bridge power module incorporates 1200V SiC MOSFETs, integrated cooling pin-fins and low inductance connections all in a small form factor. It can support applications from e-buses and electric passenger vehicles to high-performance Formula-E race cars.
"We are pleased to be collaborating with NXP Semiconductors to improve the performance of e-mobility with faster and low-loss switching. Our joint solution based on NXP Gate Units and SiC RoadPak from Hitachi Energy, built on our industry-leading experience and innovative technologies, will help enable e-vehicles to drive longer distances, thus helping to reduce global carbon emissions and power sustainable transportation everywhere," said Rainer Kaesmaier, MD of Hitachi Energy's Semiconductor business.