Cleanroom-compliant solution for XRD on wafers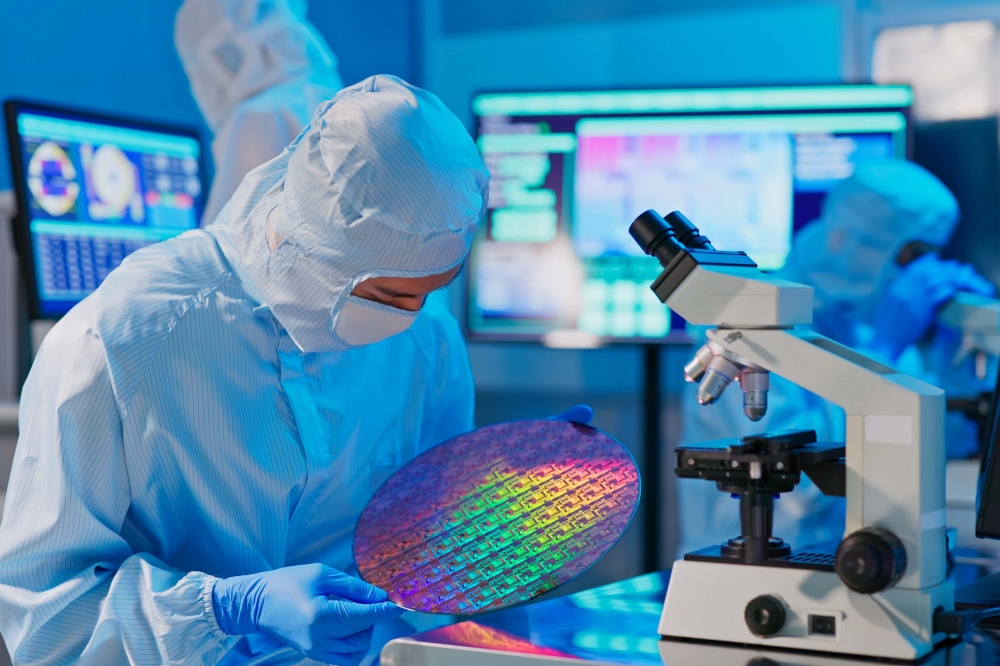 Malvern Panalytical's X-ray diffraction solution is designed to meet semiconductor industry's toughening demands
Malvern Panalytical, an analytical instruments and services supplier, has launched a Cleanroom Package for its X'Pert3 MRD XL X-ray diffractometer. The aim is to help researchers and manufacturers adapt to the semiconductor industry's toughening demands, and drive cutting-edge new semiconductor innovation.

Even a speck of dust can severely disrupt semiconductor processes and quality. As manufacturers of consumer goods face demand for more complicated devices, and many research-oriented companies scale up from laboratory to production, a contamination-free environment is increasingly important.
The MRD XL Cleanroom Package provides a cleanroom-compliant solution for X-ray diffraction (XRD) on wafers. The package consists of a durable, motorized fan filter unit for Malvern Panalytical's MRD XL instrument. The unit's pre-filter and HEPA filter remove airborne particles with a separation efficiency of at least 99.995 percent – ensuring a clean flow of air on and around the wafer sample inside the instrument.
With cleanroom compliance up to ISO Class 4, the MRD XL Cleanroom Package is suitable for laboratories, medical facilities, and microenvironments, helping companies transition smoothly to production. It can be retrofitted to the MRD XL without physically changing the instrument cabinet. Together, this combination of features will allow companies to explore a world of new semiconductor possibilities with minimal extra investment.
Tim Gorter, product manager Semiconductor Metrology: "The MRD XL has always offered the flexibility to grow with our customer's needs, and our Cleanroom Package continues this approach. Thanks to its cleanroom compliance and retrofit possibilities, it will enable our customers to analyse wafer samples in a wider range of environments without having to invest in a new instrument. By continuing to innovate and add new features, we'll make sure our customers are always ready for the next challenge."