Lockheed Martin and Ayar Labs Partner on optical I/O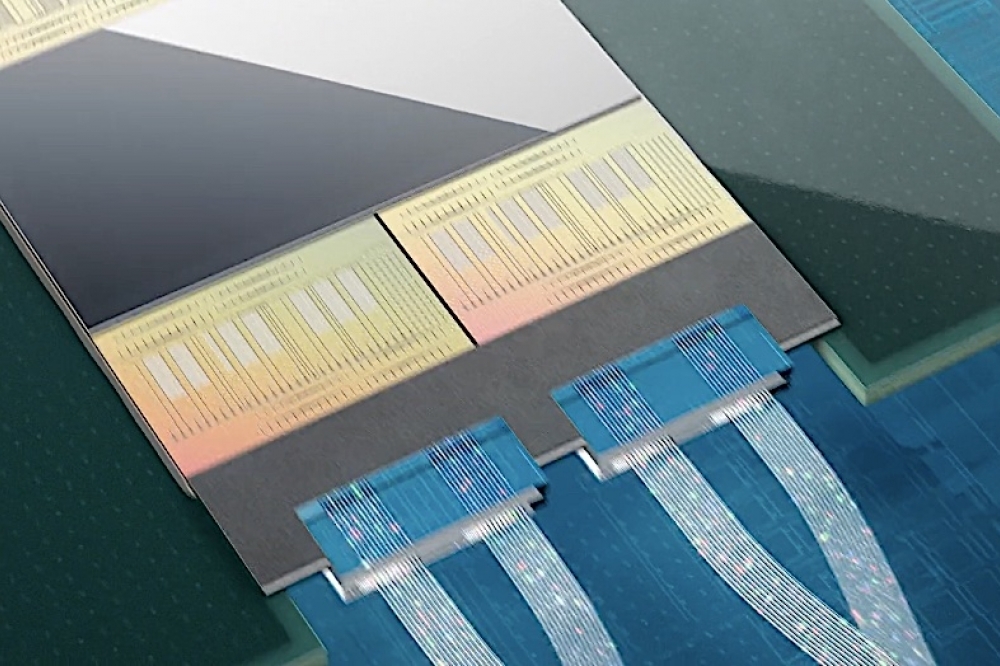 Companies to develop new generation of defence platforms with optical I/O

Lockheed Martin and Ayar Labs have entered into a collaboration to develop future sensory platforms that use Ayar Labs' optical I/O microchips to transfer data faster, at a lower latency, and at a fraction of the power of existing electrical I/O solutions.

The new platforms could be used across Department of Defense (DoD) applications to capture, digitise, transport, and process spectral information.
"As the complexity and amount of data grows on the battlefield, faster decision-making is essential. New innovative system architectures, coupled with AI and machine learning techniques, are needed for our customers' mission success," said Steve Walker, chief technology officer and vice president, Engineering & Technology at Lockheed Martin. "Ayar Labs' optical interconnect solution provides the necessary technology to process spectral information with greater speed and lower latency for next-generation system designs."
Lockheed Martin is partnering with Ayar Labs in developing multi-chip package (MCP) solutions which place high-density, high-efficiency optical I/O chiplets in the same microelectronics package as the radio frequency processing devices. The development and integration of Ayar Labs' TeraPHY optical I/O chiplets and SuperNova light source represent a faster, more efficient, and more reliable transfer of data throughout the platform. This is important for next-generation architectures that will use phased array apertures to connect systems and people to make smarter, faster decisions.

"Our advances in interconnect density, latency, reach and power efficiency represent a significant advantage for extreme-edge sensing applications, which is critical for enabling next-generation architectures and systems," said Charles Wuischpard, CEO of Ayar Labs. "For example, our optical I/O solution will provide a 5x power reduction and 12x size reduction versus a representative mid-board optical solution."
Lockheed Martin and Ayar Labs's co-authored paper 'Converged RF Phased Arrays enabled by Silicon Photonics' was presented at the IEEE International Symposium on Phased Array Systems and Technology earlier this month.
Connecting the Compound Semiconductor Industry
The 13th CS International conference builds on the strengths of its predecessors, with around 40 leaders from industry and academia delivering presentations that fall within five key themes: Ultrafast Communication; Making Headway with the MicroLED; Taking the Power from Silicon, New Vectors for the VCSEL, and Ultra-wide Bandgap Devices.
Delegates attending these sessions will gain insight into device technology, find out about the current status and the roadmap for the compound semiconductor industry, and discover the latest advances in tools and processes that will drive up fab yields and throughputs.
To discover our sponsorship and exhibition opportunities, contact us at:
Email:
info@csinternational.net
Phone:
+44 (0)24 7671 8970
To register your place as a delegate, visit:
https://csinternational.net/register
Register