Li-Fi GigaDock - a new standard for space?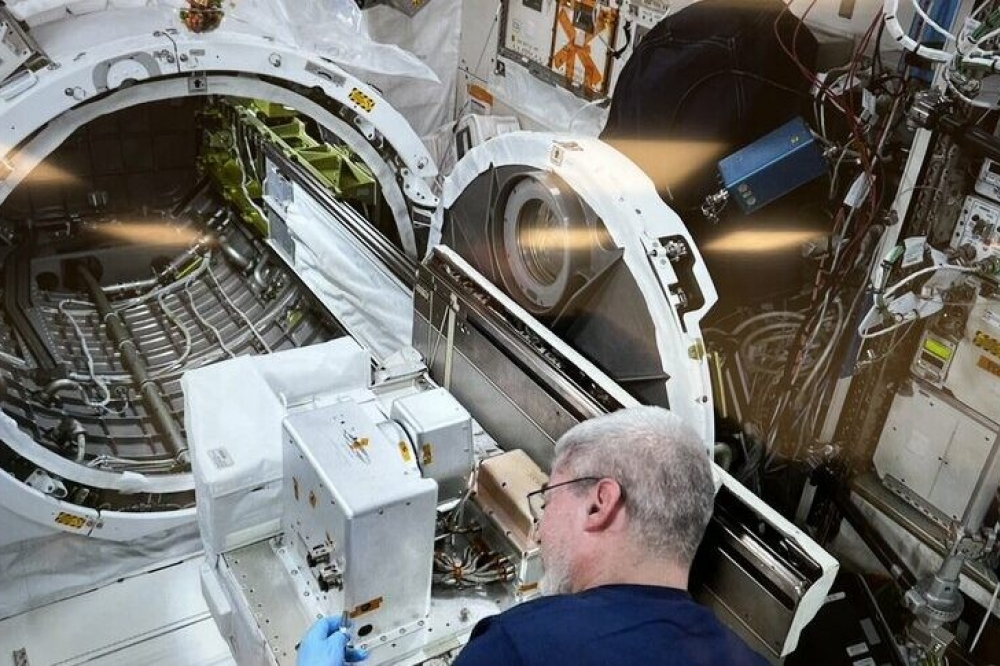 Infrared LED-based optical wireless transceiver under test in the International Space Station

In space applications, you need easy-to-couple standardised mechanical components to flexibly attach and detach modules. The same goes for transferring data and energy.

A few year ago, RWTH Aachen University applied for a patent for a standard interface for such systems, which has now been brought to market by the spin-off iBOSS GmbH.
Called the iSSI (intelligent Space System Interface), part of the interface is a development of Fraunhofer IPMS known as Li-Fi GigaDock. The core of the technology is an infrared LED-based optical wireless transceiver. This highly integrated device enables contactless full-duplex and bidirectional data transmission with a data rate of up to 5 Gbps.
The possible transmission distance of the optical data interface is 5 cm. The component can also be used for rotor-to-stator transmission, as the transceiver functions perfectly even at high speeds.
"Building on this component, Fraunhofer IPMS has developed a communication module for iBOSS that has now made it into space, or to be more precise, even onto the ISS [International Space Station]," says Alexander Noack, head of development for optical wireless communication. "In addition to space travel, the component can be found in industrial communication systems, in medical technology as well as in docking applications," he continues.

In February, the interface flew into space for testing and demonstration purposes and was mounted by a robot for the first time on the Japanese part of the ISS. The module is to remain there until mid-December and prove its operational capability under vacuum conditions and the influence of radiation.

Fraunhofer IPMS will exhibit its LiFi developments at the Electronica trade fair in Munich from November 15 - 18, 2022.