Enhancing volume production of microLEDs and lasers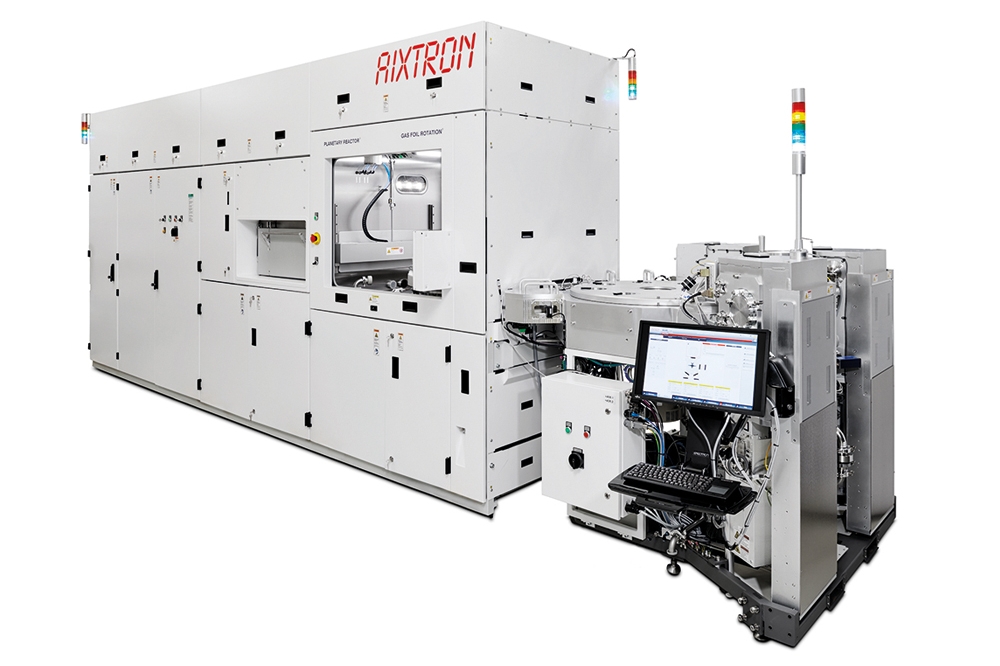 Aixtron's new fully automated G10-AsP platform, the largest 200 mm AsP batch reactor released to the market, will initiate the end of the wafer binning era.
By Vincent Meric, THOMAS KORST and Arthur Beckers from AIXTRON SE
Compound Semiconductor devices have come a long way from the first transistors and lasers used in the 1990s for telecommunication or from the replacement of incandescent light bulbs at the beginning of the millennium. They are now extending the roadmap of many applications from power electronics to advanced photonics devices, opening up one opportunity after another: while VCSELs and edge-emitting lasers have a bright future in lidar for autonomous vehicles, microLEDs have the potential to disrupt the market for displays.
Fast growing demand from multiple applications drives chipmakers to employ high-volume, mass production processes. These processes must be tailored to the specific requirements of each device type and be robust enough to ensure high yields in a manufacturing chain with growing complexity. To address all these needs, Aixtron has launched a new MOCVD platform for arsenide-phosphide epiwafers for microLEDs and lasers.
This new MOCVD platform AIX G10-AsP brings full automation, automated cassette-to-cassette wafer loading and in-situ etching for the first time to the epitaxy of arsenide-phosphides. These features will help to ensure reliable, efficient production of high-quality microLEDs, VCSELs and InP lasers with enhanced uniformity, reduced particles and optimised yield.
MicroLEDs are on the verge of revolutionising the display industry
Since the emergence of the solid-state lighting era a decade ago, LEDs have found their way into several other applications, including the head and tail lights of automobiles and the backlighting units for displays. In addition, LEDs have been deployed in industrial displays and signage, with red, green and blue pixels mounted onto a thin-film transistor backplane to deliver very bright, high-resolution displays. These displays are used for advertising, both indoors and outdoors.
Recently, one of the most exciting activities within the LED community has been the development of the microLED, a miniaturised form of this device. It is no more than 50 µm in width, and in some devices this dimension can be as small as 600 nm, according to a recent report from Yole Intelligence.
MicroLEDs are seen as the future of displays. Compared with organic LEDs, these inorganic siblings are renowned for their durability, their long lifetime, and their absence of burn-in effects. What's more, microLEDs promise to be far more energy efficient, brighter, and able to offer a wider high dynamic rate and a more extensive colour gamut, thanks mostly to their intrinsic, superior quality over organic material. In addition, due to diminutive dimensions, microLEDs are expected to enable low fill factors – less than 10 percent for larger displays – opening the door to integrate new sensors between the pixels.