Aixtron meets growth forecasts in all areas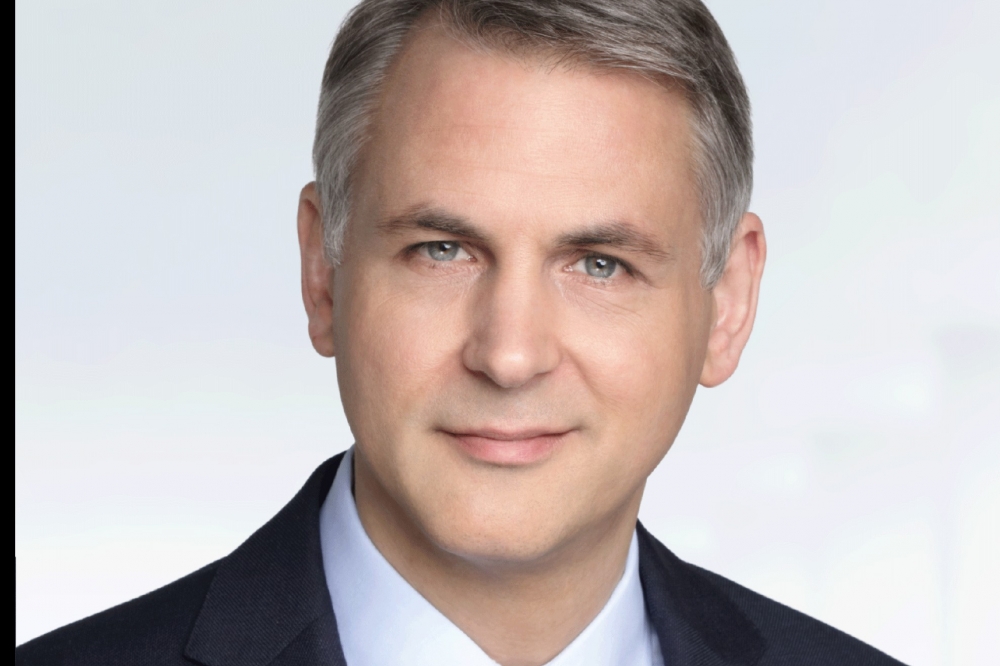 2022 results driven by strong demand for efficient GaN and SiC based power electronics

Aixtron SE has met growth guidance for the full year 2022 in all areas. According to the company this was driven by the ongoing strong demand for efficient GaN and SiC based power electronics, particularly for ecologically sustainable applications.

While in 2021 this area still accounted for around 45 percent of the order intake, the share has grown to well over half of incoming orders in the past twelve months. Also the demand for optoelectronics and laser equipment, as well as for LED and micro LED remains strong, enabling Aixtron to expand its strong market position.
From the third quarter onwards, Aixtron's newly launched G10-SiC system for the production of energy-efficient SiC-based power devices had a strong impact on the overall growth.
Aixtron's order intake for the full year 2022 increased by 18 percent to €585.9 million (2021: €497.3 million). This was the company's second best order intake in its almost forty-year history, after 2010.
In the fourth quarter 2022, the order intake reached €160.3 million, up 34 percent compared to the same quarter last year (€119.7 million), further demonstrating the strong demand and yet again another proof point for the lasting trend towards efficient GaN and SiC power electronics.
Driven by this overall positive order development, Aixtron's equipment order backlog increased by 64 percent to €351.8 million in 2022, compared to €214.6 million in the previous year.
"The current megatrends of sustainability, electrification and digitisation create a continuously high demand in our core markets for our products. Accordingly, we were able to continue our strong growth from 2021 also in 2022," says Felix Grawert (pictured above), CEO of Aixtron SE. "The order situation, especially for GaN and SiC power electronics, is developing very positively. Since the third quarter of 2022, our new G10-SiC deposition tool has made a significant contribution to this as it generated very strong demand. And it is providing a key to the transition to electromobility and CO2 reductions in the mobility sector. We are also already receiving very positive feedback on our new system for optoelectronics and micro LEDs, the new G10-AsP. With all this, we are making a decisive contribution to a more sustainable and connected world."

Revenues continue at high levels driven by megatrends
In terms of shipments, Aixtron in 2022 scored its best fourth quarter result since Q1/2011, recording revenues of €183.2 million, a slight improvement compared to the strong revenues achieved in the same quarter in 2021 (Q4/2021: €180.9 million). For the full year 2022, revenues increased by 8 percent to €463.2 million (2021: €429.0 million), driven by the ongoing global megatrends sustainability, electrification and digitalisation. Systems for wide-band-gap power electronics (GaN and SiC) accounted for the largest share in terms of revenues (42 percent), followed by systems for optoelectronics (28 percent) and LEDs including Micro LEDs (27 percent). In the case of the latter, the growing demand for Micro LEDs led to higher revenues compared to the previous year.
Dynamic earnings growth
Overall, Aixtron was able to continue the revenue and earnings growth of 2021: Gross profit in 2021 was €181.5 million and grew further during 2022 to €195.3 million, a plus of 8 percent. The final quarter was again particularly strong with a gross profit of €82.2 million – up 3 percent compared to the same quarter of the previous year.
Significant investments were also made in research and development (R&D): With €57.7 million, the already high level of investments in R&D from the previous year was not only maintained, but even slightly increased (2021: €56.8 million).
Also, Aixtron's operating result (EBIT) exceeded the very strong figures from the previous year: in fiscal year 2022, it increased by 6 percent reaching €104.7 million (2021: €99.0 million). The fourth quarter was again strong – these last three months of the year accounted for €57.1 million, comparable to the performance in Q4 of 2021 (€57.9 million), in which the results of 2020 were more than doubled (Q4/2020: €24.5 million).
Consolidated net profit for the year 2022 grew by 6 percent year-on-year to €100.5 Mio. (2021: €94.8 million). Earnings per share improved to €0.89 from €0.85 in the previous year.
The company says it was again able to achieve the same high gross margin level as in 2021, i.e. 42 percent. The EBIT margin was in line with the guidance, again reaching 23 percent.
Financial position
Free cash flow in the 2022 fiscal year was €7.7 million (2021: €48.7 million). The difference compared to the previous year is mainly the result of a build-up of inventories to €223.6 million compared to €120.6 million in the previous year. On the one hand, inventories were created due to delayed deliveries of some equipment at the end of the year, and on the other hand, significant quantities of materials were deliberately procured at an early stage in order to meet a continued strong increase in demand.
With this strategy, Aixtron says it succeeded in 2021 as well as in 2022 and despite ongoing tight supply chains and material bottlenecks was able to successfully address customer requests on time and to significantly increase the company's revenues. Higher investments in property, especially in laboratory equipment and extensions compared to the previous year, also had a related impact on the development of the 2022 free cash flow (2022: €27.4 million; 2021: €16.4 million).
As of December 31, 2022, cash and cash equivalents including financial assets amounted to €325.2 million (2021: €352.5 million).
Guidance 2023: Double-digit growth expected

For the year 2023, the executive board expects the high demand for MOCVD systems to further increase, which should be reflected in a double-digit growth in revenues. Management expects an order intake for the full year 2023 to range between €600 million and €680 million and revenues of €580 million to €640 million. Furthermore, the Executive Board expects a gross margin of around 45 percent and an EBIT margin of around 25 percent to 27 percent.