Murata chooses Rohm SiC diodes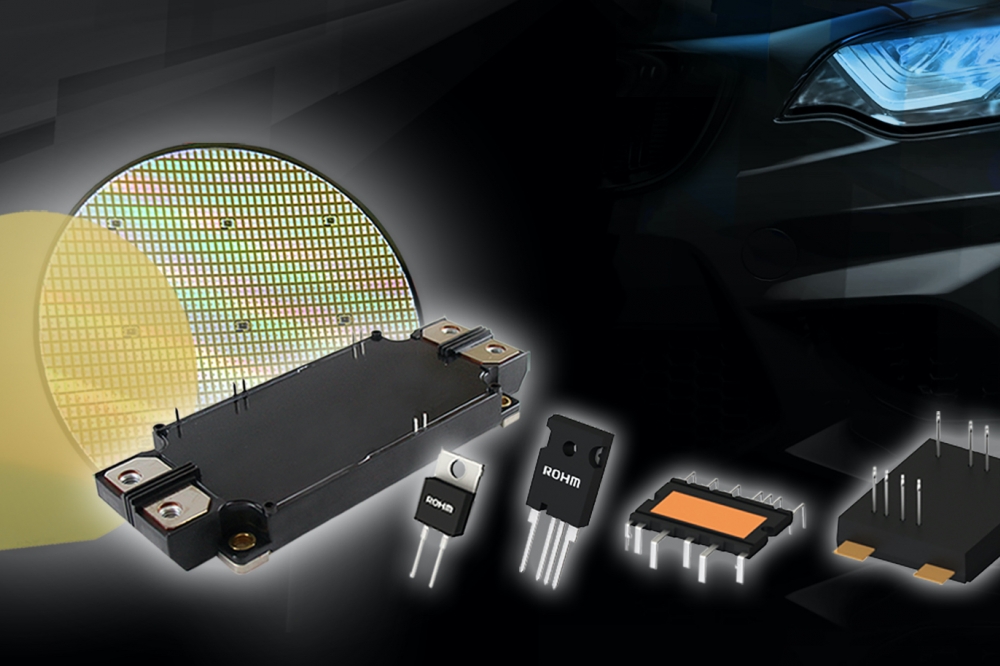 SiC Schottky Barrier Diodes increase performance and reduce size of data centre PSUs

Rohm has announced that Murata Power Solutions is using its SiC Schottky Barrier Diodes (SBD) to increase performance and reduce the size of power supply units (PSUs) for data centre applications. Rohm's SiC SBDs, SCS308AH, feature high surge resistance and short recovery time, enabling high-speed switching.

Murata's D1U front end AC-DC power supply series include many active units such as the D1U54P-W-2000-12-HB3C and D1U54P-W-1200-12-HC4PC, highly-efficient power-factor-corrected front-end power supplies that provide 12V main and 12V/3.3V standby output. Multiple units can share current and operate in parallel. The power supplies support hot-plugging and are protected from fault conditions such as over-temperature, over-current and over-voltage.
The low profile 1U package make them suitable for delivering reliable, efficient power to servers, workstations, storage systems and other 12V distributed power systems while minimizing the number of required power modules.
Longcheng Tan, senior electrical engineer and project leader, Murata Power Solutions said: "By moving to SiC devices, we are able to develop power supplies with higher efficiency and higher power density. We can push the switching frequency of SiC devices higher to reduce the volume of passive components and heatsinks.
"Murata Group has a special procurement department for evaluating different SiC device vendors and their products. Rohm was chosen, mainly because their products are reliable. Samples were also available for prototyping, and Rohm provides prompt support. Their performance of the SBDs is excellent, and we are now in mass production with the D1U power supplies. Murata is also using Rohm's SiC MOSFETs in 3-phase inverter development projects, and the performance of those SiC MOSFETs are satisfying."