Chinese team report best solution-processed red LED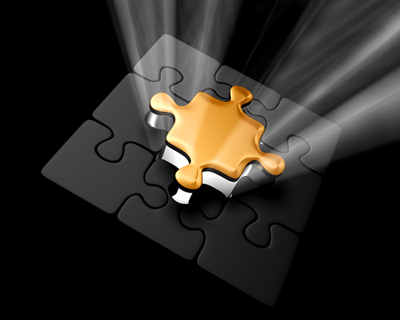 Quantum-dot-based LED has lifetime of more than 100,000 hours at 100 cdm-2
Solution-processed LEDs using conjugated polymers or quantum dots as emitters have created interest over the past two decades for their potential for low-cost fabrication on flexible plastic substrates. However, the overall performance of such LEDs - including their efficiency, efficiency roll-off at high current densities, turn-on voltage and lifetime under operational conditions - is not as good as the best vacuum-deposited organic LEDs.
Now scientists from Zhejiang University, Chinese Academy of Sciences, and Nanjing Tech University have reported a solution-processed, multilayer quantum-dot-based LED with excellent performance and reproducibility.
Their quantum dot LED, which was the subject of a paper in Nature today, exhibits colour-saturated deep-red emission, sub-bandgap turn-on at 1.7V, high external quantum efficiencies of up to 20.5 percent, low efficiency roll-off (up to 15.1 per cent of the external quantum efficiency at 100 mA cm-2), and a long operational lifetime of more than 100,000 hours at 100 cd m-2.
According to to the researchers, this makes making this device the best-performing solution-processed red LED so far, comparable to state-of-the-art vacuum-deposited organic LEDs.
The optoelectronic performance is achieved by inserting an insulating layer between the quantum dot layer and the oxide electron-transport layer to optimise charge balance in the device and preserve the superior emissive properties of the quantum dots.
The researchers anticipate that the results will be a starting point for further research, leading to high-performance, all-solution-processed quantum-dot-based LEDs ideal for next-generation display and solid-state lighting technologies.
'Solution-processed, high-performance light-emitting diodes based on quantum dots' by Xingliang Dai et al, appears in Nature (2014) doi:10.1038/nature13829
Connecting the Compound Semiconductor Industry
The 13th CS International conference builds on the strengths of its predecessors, with around 40 leaders from industry and academia delivering presentations that fall within five key themes: Ultrafast Communication; Making Headway with the MicroLED; Taking the Power from Silicon, New Vectors for the VCSEL, and Ultra-wide Bandgap Devices.
Delegates attending these sessions will gain insight into device technology, find out about the current status and the roadmap for the compound semiconductor industry, and discover the latest advances in tools and processes that will drive up fab yields and throughputs.
To discover our sponsorship and exhibition opportunities, contact us at:
Email:
info@csinternational.net
Phone:
+44 (0)24 7671 8970
To register your place as a delegate, visit:
https://csinternational.net/register
Register