GaN Systems appoints Daito Electron for distribution in Japan and Korea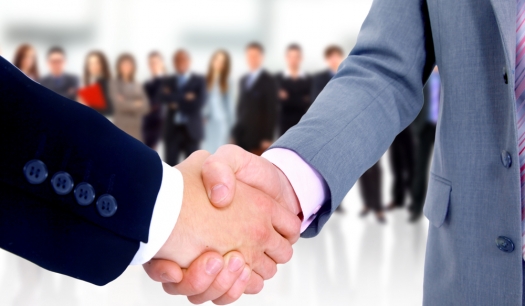 Partnership forged as GaN devices poised for growth in automotive and industrial markets
GaN Systems Inc, a developer of GaN power switching semiconductors, today announced it has signed a distribution agreement with Japanese company Daito Electron (Daitron) to distribute its GaN high power switching transistors in Japan and Korea.
GaN Systems' GaN power transistors are based on its proprietary Island Technology and offer significant advantages over traditional silicon MOSFETs and IGBTs to bring smaller, lighter and more efficient power electronics to numerous applications. GaN Systems selected Daitron for its strong presence in the Japanese automotive and industrial sectors, both key markets as GaN devices usher in a new era in power electronics and are poised for widespread adoption.
The partnership is seen as synergistic by both companies. Many of GaN Systems' prospective customers in the region already have a relationship with Daitron and it has excellent technical knowledge in applications particularly suited to GaN high power switching devices, including inverters, UPS, hybrid electric vehicles/electric vehicles and high voltage DC-DC conversion.
Girvan Patterson, president, GaN Systems comments: "GaN devices are recognised to be the future of power electronics, and as our product portfolio is now ready for commercialisation, it's both key and timely for us to continue to build our worldwide distribution network. In Daito Electron, we are confident we have found a technically excellent and strong partner for success in Japan and Korea."
Mr. Shinji Ikutani, senior corporate officer of Daitron comments: "We are delighted to be able to bring GaN Systems' innovative, high-performance GaN power switching transistors to our customers throughout Japan and Korea. Key industries across our region from automotive through industrial and consumer can now access this new core technology and achieve competitive edge by designing GaN Systems' power transistors into their next generation products."
Charles Bailley, senior director of technical marketing, Asia added: "We are very excited to sign Daito Electron as our Distribution Partner in Japan and Korea, for our high-performance GaN E-HEMT power switches and our integrated GaN-on-Si power system products. Daitron is a professional, high-productivity distribution partner with a strong teamwork ethos and a clear understanding of Japanese and Western business cultures. We are working in close cooperation, and based on customer feedback, we forecast significant revenue growth in the region in the consumer, industrial and transportation segments."