QD Vision raises $22m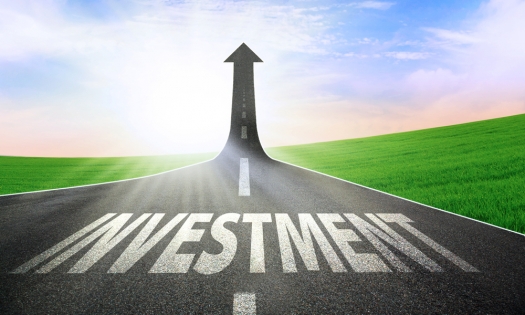 Tsing Capital and BASF invest in further quantum dot development
QD Vision, a US provider of quantum dot technology for displays, has announced a new round of investment led by Tsing Capital and BASF Venture Capital. Totalling around $22 million, the funds will be used to invest in further development of intellectual property inventions and to support the company's accelerating growth.
QD Vision also announced a new joint development agreement with BASF Group for a quantum dot-enhanced backlight and a colour filter for use in LCD displays. The two companies will target growing demand for wide colour gamut technologies, particularly those focused on achieving the Rec. 2020 colour standard. Wide colour gamut technology will enable displays to show millions more colours than today's UHD or 4K displays.
"This latest infusion of capital signals investor confidence in QD Vision and the strong growth potential of the quantum dot market," said Mustafa Ozgen, CEO of QD Vision. "We have established solid industry leadership in colour performance, low energy use, environmental safety, and affordability of our Color IQ technology. We look forward to working with our new partners to continue to extend our quantum dot market penetration into the fullest range of hardware and content platforms."
"QD Vision has demonstrated its commitment to developing energy efficient, environmentally friendly quantum dots for LCD displays, and the company has distinguished itself as the preferred choice of Chinese TV manufacturers," said Michael Li, managing partner, Tsing Capital, the leading cleantech venture capital firm in China. "With its global leadership profile and extensive operations in China, QD Vision is a natural fit for our China Environmental Fund."
"QD Vision's products allow an unmatched LCD viewing experience with significantly lower energy consumption. We expect that the innovation will find widespread application in next generation LCD devices," said Dirk Nachtigal, managing director at BASF Venture Capital.
"The fact that current standard LCD technology is capable of displaying only around a third of the colours a human eye can see indicates the improvement potential in this field. Combining QD Vision's Color IQ technology with BASF's competencies in colour filters will allow us to jointly develop advanced display materials matching next generation display colour standards," said Jeff Knight, Senior Vice President Dispersions and Pigments Asia Pacific at BASF and responsible for BASF's Electronic Specialties business.
Established in 2001, Tsing Capital focuses on investing in new energy, energy efficiency, environmental protection, cleaner production, sustainable transportation, new materials and sustainable agriculture.
BASF Venture Capital GmbH was established in 2001 as a subsidiary of BASF New Business GmbH, with the aim of exploring new growth potentials based on investment in startup companies and funds.