Monocrystal sapphire shipments grew 18 percent in 2016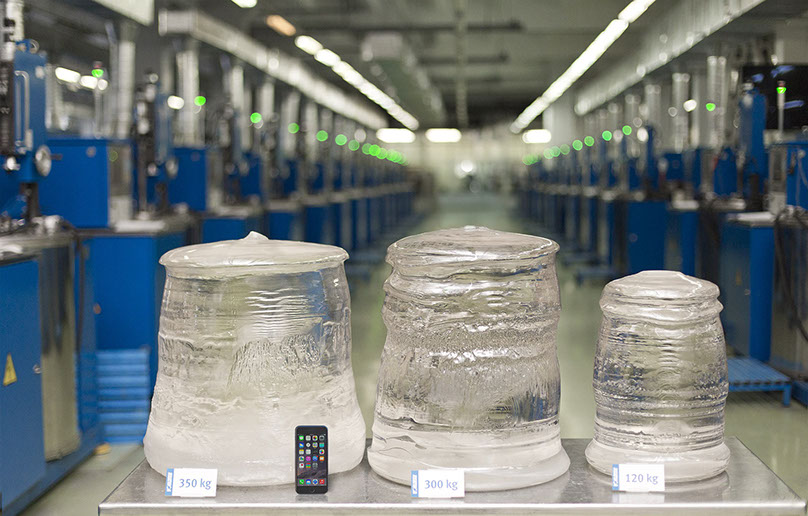 Revenues under pressure due to falling prices of LED wafers and sapphire ingots
Monocrystal, a Russian company that grows and processes synthetic sapphire, has announced its results for the full year ended December 31, 2016.
Shipments into the sapphire segment grew by 18 percent year-on-year, translating into a dominant market share of 33 percent on sapphire for the LED market. But 2016 sapphire revenues of $56.8 million showed an 18 percent decline compared to the year 2015 due to significant sales price drops. The average sales prices throughout the year 2016 declined by 23 percent for wafers for LED and by 38 percent for sapphire ingots.
Monocrystal says it has secured several long-term orders totaling $21 million and become a serial supplier of polished wafers for three tier one Asian customers.
Full year revenues from photovoltaic pastes operations totalled $21.2 million, a 5 percent increase on an annual basis, as a result of higher order amounts from customers. Consolidated shipment volume reached 2105 tons, which is a record number for this business unit. Monocrystal was successfully qualified at three out of top ten solar cell makers and started serial shipments to them.
"2016 was another year of rapid growth for our share of the global market for sapphire components for electronic applications. For the first time in our history we have exceeded the 30 percent market share milestone, while providing our customers with the highest level of quality and demonstrating the fastest cost reduction rates in the industry," Monocrystal's CEO Oleg Kachalov commented.
He added: "One of the key factors in achieving this result was the increased percentage of large diameter crystals in our production, which allowed us to cut down our manufacturing costs by more than 20 percent."
Monocrystal is part of diversified industrial holding Energomera. The company's product portfolio includes large diameter sapphire substrates and cores for LED, bricks and cores for consumer electronics, optical windows and screen printing pastes for silicon wafer solar cells. The company exports more than 98 percent of its products to more than 25 countries worldwide.