Rohm SiC Power Modules drive Venturi racing team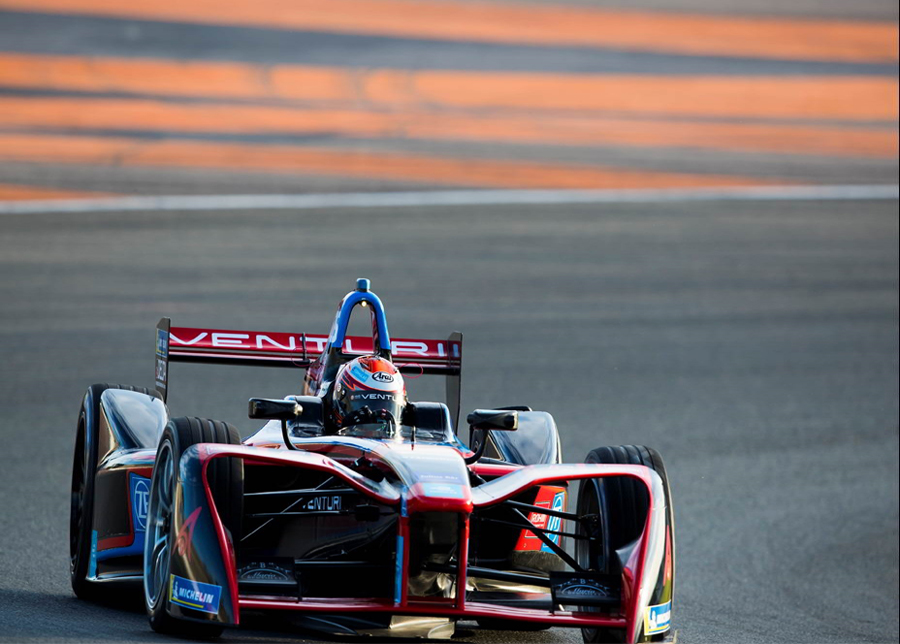 Full SiC power modules will support further improvements in electric-powered car's performance under racing conditions

Rohm has announced that will provide the full SiC power modules to the Venturi Formula E team in the FIA Formula E 2017""2018 (season 4), the leading racing event for electric vehicles starting on 2nd and 3rd of December in Hong Kong. This module will support further improvements in the car's performance under racing conditions.

Rohm became Venturi's official technology partner in season 3, and provides the SiC power devices used in the inverter, which is the core of the electric vehicle powertrain. The inverter for season 4 features embedded full SiC Power module, making it 43 percent smaller and 6 kg lighter than the inverter for season 2.

Inverter Comparison
Formula E is an all-electric-powered FIA (Fédération Internationale de l'Automobile) championship that began in 2014. The series has expanded to cities around the world which has to date included cities such as Hong Kong, Berlin and New York.
By not using fossil fuels Formula E champions a clean environmental approach. The key to victory in this racing series for the drivers is to use power as efficiently as possible by getting the maximum performance out of the stored energy.
The advancement in Formula E technology is expected to filter through to developments in general-use electric vehicles.
Although this motorsports event is still in its infancy, it already enjoys the participation of automotive manufacturers from around the world. Major automobile manufacturers including those from Japan have also declared their intention to take part in Formula E.
Franck Baldet, CTO, Venturi Formula E Team said: "The Formula E is the only motorsports event for testing the latest technology in next-generation electric vehicles. We are extremely happy about our technical partnership with Rohm in the area of power management, which is the foremost key to the Formula E race.
"For season 4, by adopting a full SiC power module, we were able to bring to reality a lightweight inverter that requires only a minimum amount of space. By using the latest technology, I expect that we will be able to dramatically reduce our lap times, and I hope that we can continue to move forward with revolutions in technology through our partnership with Rohm."
"Rohm has been providing products for many years for today's constantly evolving automobiles, with quality as our main advantage. This is currently a field in which we would like to give our special attention; and semiconductor devices are certain to play a crucial role in recent hybrid and electric automobiles," said Kazuhide Ino, group general manager of power device production headquarters, Rohm Co.

He added: "The SiC power device that we are providing for the Formula E racing car is one example. We provided SiC-SBDs in season 3 last year (2016""2017), but this year we provide full SiC power modules that combine SiC SBD and SiC MOSFET. These modules will contribute to improve vehicle performance. I hope that we can continue to contribute to society through the efficient conversion of energy in a wide range of industries and fields, starting with electric vehicles."