Green Science Alliance develops solid quantum dots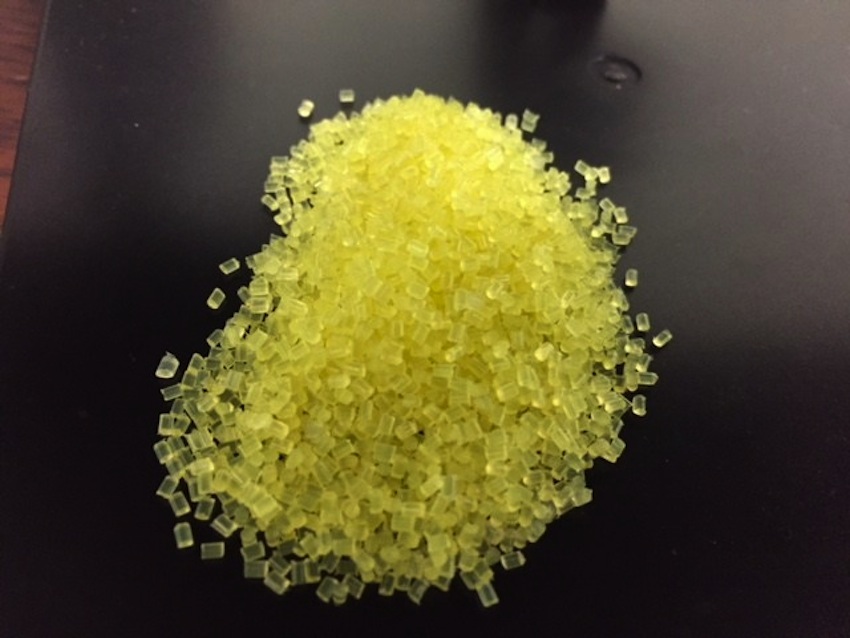 Quantum dot-resin composite can be made into sheets or moulded into shapes

Ryohei Mori at the Green Science Alliance has established a way to manufacture a quantum dot-resin composite. By 'solidifying' quantum dots in this way, says Mori, it should be possible to improve their water and heat resistance and reduce their tendency to fade.
Green Science Alliance is an affiliate of the Japanese Fuji Pigment group of companies which focuses on researching and developing advanced materials in the field of energy and environmentally friendly industry.

At present, quantum dots typically come dispersed in water or an organic solvent and need to be printed or used as a coating. But this new material can be made into sheets or moulded into shapes with greater ease, making it easier to apply quantum dots in the real world, according to the company.
For example, quantum dot sheets for use as displays are made by a complicated process involving quantum dot ink preparation, a UV curing process, and a barrier film coating process. In contrast, however, a quantum dot-resin composite sheet can be prepared via a simple molding process, and the quantum dots is protected by the resin around.
Green Science Alliance has made composites composed of perovskite quantum dots and polyethylene. The concentration of perovskite quantum dots is less than 0.5 percent. This material exhibits a high quantum efficiency with a narrow half width (19-23 nm), similar to that of quantum dots dispersed in a liquid.
It has also synthesised semiconductor type quantum dots such as ZnS, InP/ZnS, CdS, CdSe, CuInS2(CIS), CuInSe2, CuInS2/ZnS, PbS, and AgInS2, among others.