Driving GaN into the fast lane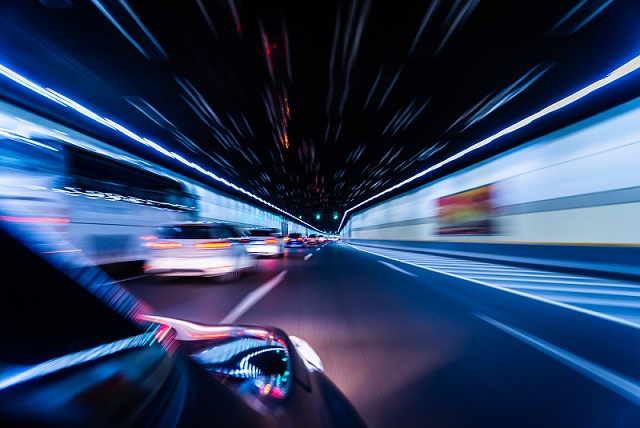 With automotive qualification in tow, EPC's GaN FETs are hitting the highways, reports Rebecca Pool.

Ask EPC's chief executive, Alex Lidow, what the future holds for his GaN power device business, and automotive certification features prominently.
Recently delivering AEC Q101-qualified 80 V discrete transistors for LiDAR, 48V power distribution systems and other applications, the company's latest enhancement-mode FETs deliver higher switching frequencies and efficiencies than silicon MOSFETs, in a smaller footprint. And this is just the beginning.
"We have more transistors as well as integrated circuits designed for LiDAR [sensors] and are proceeding with automotive certification here," highlights Lidow. "LiDAR is under intense cost and performance pressure so integrating components and improving performance while lowering the cost is a big deal."
According to the GaN pioneer, the industry is under a lot of pressure right now to get many GaN components AEC qualified. LiDAR sensor makers such as Veladyne and Quanergy, have been supplying devices to the likes of Caterpillar and Ford for several years now, for use in autonomous vehicles as well as safety systems and mapping applications. Here GaN FETs can be used to create the high-current, short-width pulses that LiDAR needs for high resolution, long distance measurements.
Meanwhile industries from cars to computing are shifting from 12V to 48V electrical distribution buses as demand for high intensity headlamps and in-car high fidelity infotainment swells. Each application benefits from small, fast and efficient GaN transistors.
Efficient Power Conversion (EPC) has successfully completed automotive AEC Q101 qualification for two gallium nitride devices.

"I see a dozen businesses putting GaN into production and whether its Chrysler or General Motors, the car companies are very serious and want everything to have automotive qualification," says Lidow. "So we're seeing a pull for automotive certification on these products, and importantly, qualification also says to the entire world that we are ready - the bar was set and GaN jumped right over it."
Indeed, Lidow is certain that industry concerns have dissipated. Reticence and reliability concerns from design engineers already working with silicon power MOSFETs have gone, the supply chain is more than in place and, importantly, prices are competitive.
"In volume pricing, some of parts are in the US 20 cents range which is where silicon MOSFETs tend to floor out as well," he says. "I do think some people have a misimpression on the price of GaN, based on the fact that low volume pricing is all you see if you go to a distributors website. Until you really find out the high volume price, you don't get that nice surprise."
"So GaN does have this reputation but we are eating away at it one volume order at a time," he adds.
All onboard
From word go, EPC has focused on low voltage devices, leaving higher voltage applications to the likes of Transphorm and MACOM. Indeed, last year, Transphorm delivered the world's first AEC-Q101 qualified GaN transistor, which at 650V, targeted AC-DC conversion for electric vehicle on-board chargers and auxiliary high voltage DC-DC conversion in air conditioning, heating, power steering and oil pumps.
While many manufacturers continue to push higher voltage GaN-on-silicon devices through qualification, Lidow still reckons the real action lies with lower voltage devices, and as such, his company has a two-pronged strategy.
First, the company will continue to deliver smaller, cheaper and higher-performing chips. "We're at 'Generation 5' today but if we assume we can reach theoretical performance, then we have the opportunity to shrink these devices by 300 times," says Lidow. "That would take us to 'Generation 8' over a period of sixteen years, and that's very much like the trajectory of the power MOSFET in the 80s and 90s."
At the same time, Lidow and colleagues will deliver more and more sophisticated GaN integrated circuit systems. While the company has been working with Texas Instruments and other companies on co-packaged silicon driver ICs and GaN device systems, monolithic GaN ICs are coming.
"Unless you have a very small GaN device that you can drive off a logic gate, then you need a driver IC, and Texas Instruments, uPI, Murata, Maxim and Intersil have all been making ICs to work with our GaN," points out Lidow. "However, the silicon driver really limits the speed of the GaN device... but integrating the driver electronics onto the GaN transistor chip eliminates this."
Alex Lidow: "There is really no longer a valid excuse for a designer not to be into GaN - it really is get on board or get lost."

Indeed, EPC launched its first driver plus FET ICs in March this year. These 200V integrated gate driver ICs are free of the parasitic inductances that reduce transistor speeds, and have been designed to target wireless power and high frequency DC to DC conversion applications.
Come 2019, Lidow reckons the half bridge circuits, level shifters and drivers will all be monolithically integrated onto his eGaN FETs. "Right now we are at the beginning of a general trend of adding more functionality to the GaN discrete device to save money, design time, performance, everything," he says.
Without a doubt, GaN has been moving forward rapidly, broadening the performance gap with silicon with each passing year. Today, more and more players, including China-based companies, are joining the market and as Lidow puts it: "there is really no longer a valid excuse for a designer not to be into GaN - it really is get on board or get lost".
But as more companies join the industry, isn't EPC concerned about increasing competition? In short, no.
"More companies in the supply chain make customers more inclined to use the product, nobody likes sole sources," points out Lidow. "So, as I have said to others in this GaN world; for the next five years you are my friend and I will promote your products like I promote my own, but after that the gloves come off."