SMI Awarded US Navy contract to improve navigation systems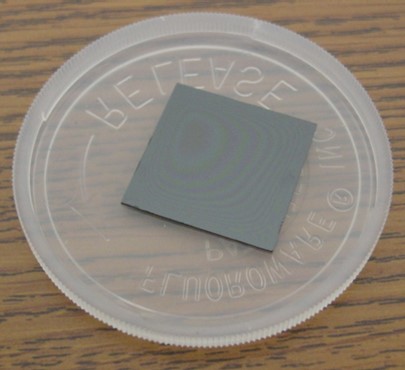 SMI will partner with Michigan Technological University to advance electro optic phase modulator technology through improving accuracy, energy consumption, and durability

Structured Materials Industries (SMI) has been awarded a Phase 1 Small Business Innovation Research contract by the US Navy to develop electro optic phase modulators for enhancing naval navigation systems.
In this six month project, SMI will partner with Michigan Technological University to advance electro optic phase modulator technology by improving accuracy, energy consumption, and durability.
They will develop and fabricate particular materials, using MOCVD processes, to grow phase modulator structures as well as demonstrate the operating material's performance benefits.
The primary material focus will be LiNbO3. "LiNbO3 has a high electro optical coefficient and outstanding transparency in the visible and near infrared; which makes it an optimal material for electro optics device development," said principal investigator and SMI research scientist, Nick M. Sbrockey.
"LiNbO3 devices have been severely under-utilised due to structural fabrication limitations that hinder technology innovation. We will advance LiNbO3 material structural properties in our Phase I effort with MTU by drawing upon our existing technology and utilising in-house resources."
The Phase I effort will use one of the in-house MOCVD reactors at the SMI facility for growing oxide materials. SMI has developed MOCVD processes for LiNbO3 films on a variety of substrates - such as LiNbO3 and Al2O3 (sapphire) in the past. LiNbO3 films have been grown through thicknesses as 3.0 μm.
"The MOCVD process will allow for excellent control of film uniformity, composition, and dopant levels which will help make the modulators more accurate", remarked Sbrockey.
"SMI looks forward to collaborating with MTU to address the needs of the United States Navy for highly precise inertial navigation systems in theater applications such as ballistic missile submarines.", said SMI's president and CEO, Gary S. Tompa, further adding, "We are delighted that the United States Navy has recognised our oxide thin film material development capabilities and their applicability to defence applications. We will build upon our previous successes to develop advanced electro optic thin film materials, and the process technology for their integration into components for Navy navigation systems."