Lumileds launches new directional Chip Scale Package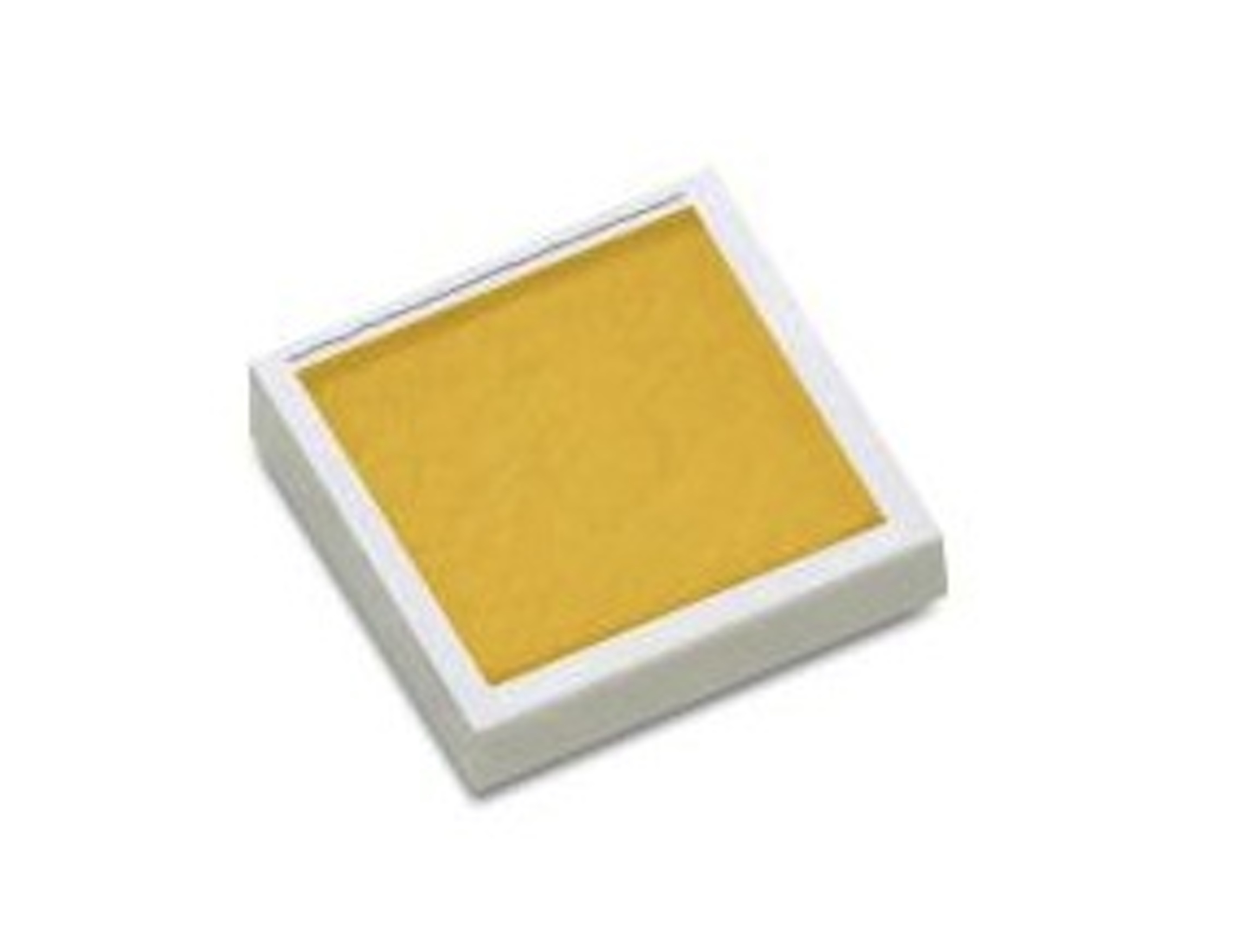 Luxeon CSP HL1 provides highest lumen density for shrinking the footprint of spotlights

Lumileds has launched the Luxeon CSP HL1, compact, directional CSPs that provide high lumen density in directed, narrow beams or in ultrahigh density arrays for indoor area lighting.

The line is designed to set new records for shrinking the footprint of spotlights, wall grazing, wall washing and linear fixtures for architectural, high impact retail, home and office lighting venues. "The combination of tiny source size, high lumen density and uniform colour translates to spotlights with outstanding punch and colour quality," said Alvin Yeoh, product manager at Lumileds. The package size is 1.4mm x 1.4mm x 0.3mm, with two pads that attach directly to the PCB for ease of SMD assembly and reduced cost.
The Luxeon CSP HL1 consists of side coated CSPs that emit 100 percent of its light from the surface and none from the sides, enabling very tight packing of packages together with no crosstalk and complete beam control, known as beam steering, using LEDs. The result is a very clear beam and excellent colour over angle, leading to outstanding punch (CBCP) and use of the industry's smallest secondary optics. To achieve smart colour tuning for human centric lighting, fixture makers will combine CSPs of cool and warm colour temperatures and use a simple control scheme.

The Luxeon CSP HL1 is available in colour temperatures from 2700K to 6500K in 80 and 90 minimum CRI. Output is 104 lumens at 3000K and 80CRI when driven at 350mA or 190 lumens when driven at 700mA. Record setting lumen density of 200 lm/mm2 can be achieved. The wide variety of CCT/CRI combinations in the Luxeon CSP HL1 enables flexibility in fixture design, whether for colour tuning, beam steering or designing a complete fixture portfolio around 80CRI and 90CRI options.