Qorvo IDP President wins Tech Titans Award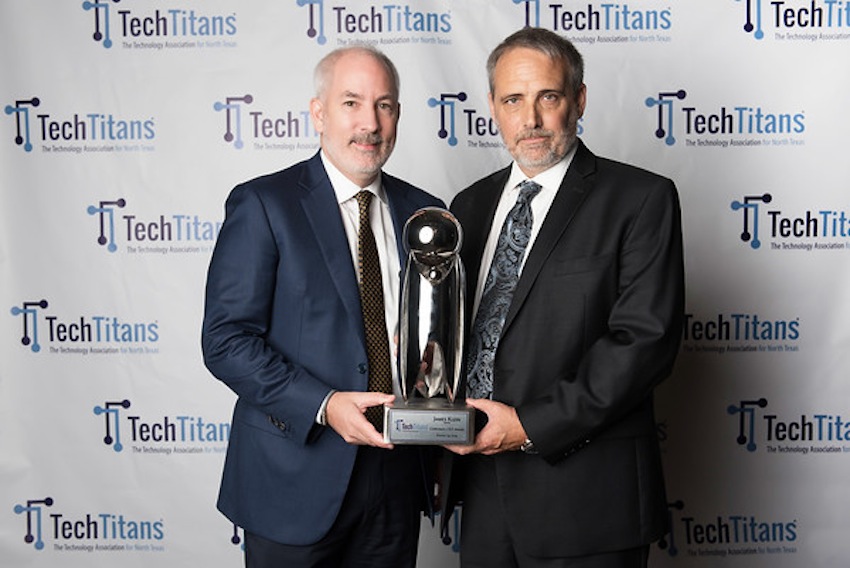 James Klein (right) recognised for expanding use of GaN into commercial markets

James Klein, president of Qorvo's Infrastructure and Defence Products (IDP), has been recognised with the Technology Association of North Texas' Tech Titans Award.

Tech Titans recognises individuals in North Texas currently transforming the high-tech industry for the greater good.
Klein helped establish Qorvo's GaN expertise, expanding its use from defence radar and electronic warfare to commercial markets including 5G base stations and broadband cable networks.

Bill Sproull, president and CEO at Tech Titans, said: "We are pleased to recognise James Klein with this Tech Titans Award. James' strategic leadership of Qorvo's IDP business unit is a model for other businesses in the Texas area and beyond."

Headquartered in Richardson, Texas, Qorvo's IDP business has a significant presence in North Texas with three facilities that manufacture up to 80 million semiconductor components per week. Qorvo has added more than 1,200 jobs to the Dallas area.