Lumileds Delivers new LED for Troffers and Panel Lights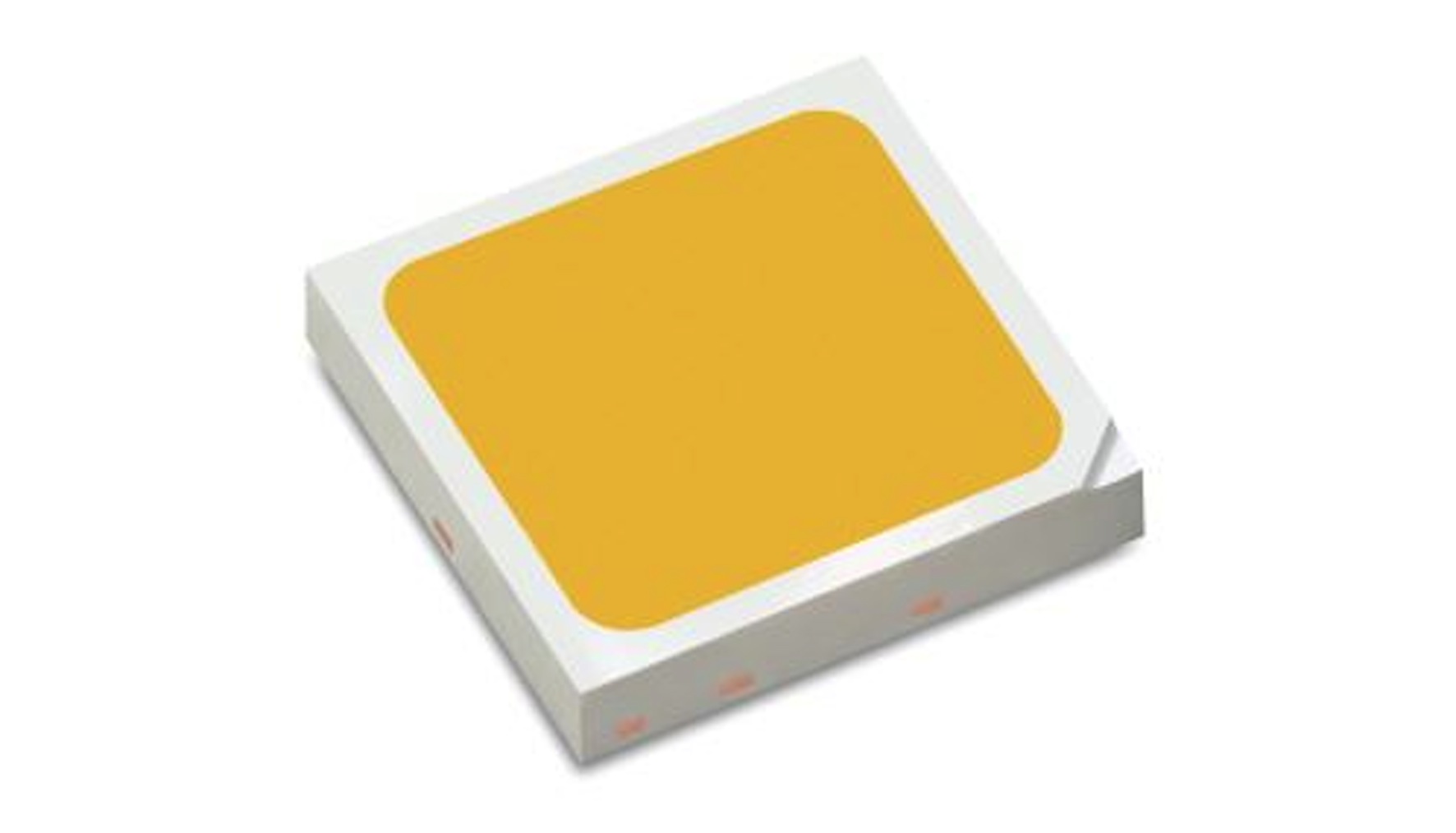 Luxeon 3030 HE Plus reaches an efficacy of 210 lm/W at a colour temperature of 4000K 80CRI

Lumileds has introduced the Luxeon 3030 HE Plus Mid Power LED that offers an efficacy of 210 lm/W at a colour temperature of 4000K 80CRI. Delivered in a standard 3.0mm x 3.0mm package for 3V applications, the LED is suited to indoor troffers and panel lights, as well as outdoor area lights.
As colour control is often required for these applications, a four quadrant colour bin structure has been developed for Luxeon 3030 HE Plus, which can offer 2 MacAdam ellipse by kitting.
"This new 3030 LED combines high efficiency and tight colour control in one of our most cost effective, proven surface-mount packages," said Mei Yi, product marketing manager of Mid Power products at Lumileds. "Customers can confidently design in the new Luxeon 3030 HE Plus based on the Luxeon 3030 product line's proven maturity in the market for many years, from both the performance and quality perspective."
The Luxeon 3030 HE Plus is initially available in 4000K, 5000K, 5700K and 6500K, 80CRI, and is nominally driven at 65mA. By the end of 2019 we will be adding warm colour temperatures of 2700K, 3000K and 3500K, 80CRI into this produce line.