Navitas Wins Award at Shanghai Zhangjiang Hi-Tech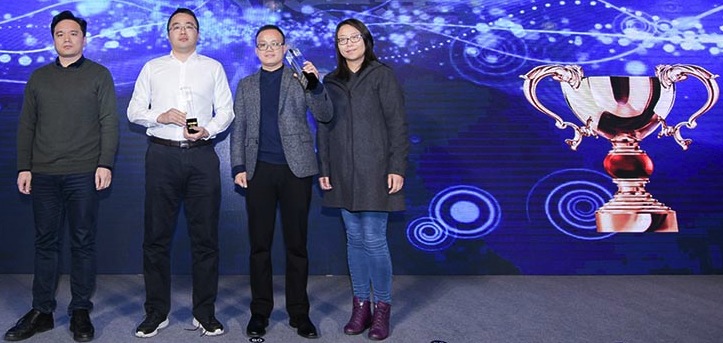 GaNFast power IC technology beats 100+ challengers

Navitas Semiconductor has announced today that it was awarded the Shanghai Zhangjiang 895 and Zhangjiang Science City • ICV Pioneer Alliance 'Innovation Star' Award on December 19, 2019.

The roadshow focuses on the development of the IC industry and was hosted by Shanghai Zhangjiang Hi-Tech. In this 8th season of the competition, Navitas stood out from more than a hundred projects to became one of 25 approved entrants. After three months of professional selection, Navitas qualified for the final eight 'Starting from the Core Demo Day'. Over 80 technical and investment experts then reviewed and critiqued the Navitas' GaNFast power IC approach.
Dajun HE, general manager of Zhangjiang Hi-Tech said: "Navitas Semiconductor has demonstrated its core strength with its innovative GaNFast power IC technology, advanced company organization and deep market understanding, and has won recognition from us and from large professional investment institutions, earning the "Innovation Star" award by outstanding performance and strength."
Zhangjiang Hi-Tech signed an investment-intent agreement with Navitas Semiconductor at the event, committing to free office space and free talent housing, and the group looks forward to additional cooperation with Navitas Semiconductor in the future.
Yingjie ZHA, general manager of Navitas Semiconductor China said: " As a third-generation semiconductor material, GaN has graduated from the laboratory to industry adoption and commercial acceptance, and Navitas Semiconductor is honoured to receive the Demo Day Innovation Star. We thank the expert review team, investment institutions and Zhangjiang Hi-Tech for their strong support!"