Plessey to present at San Francisco AR conference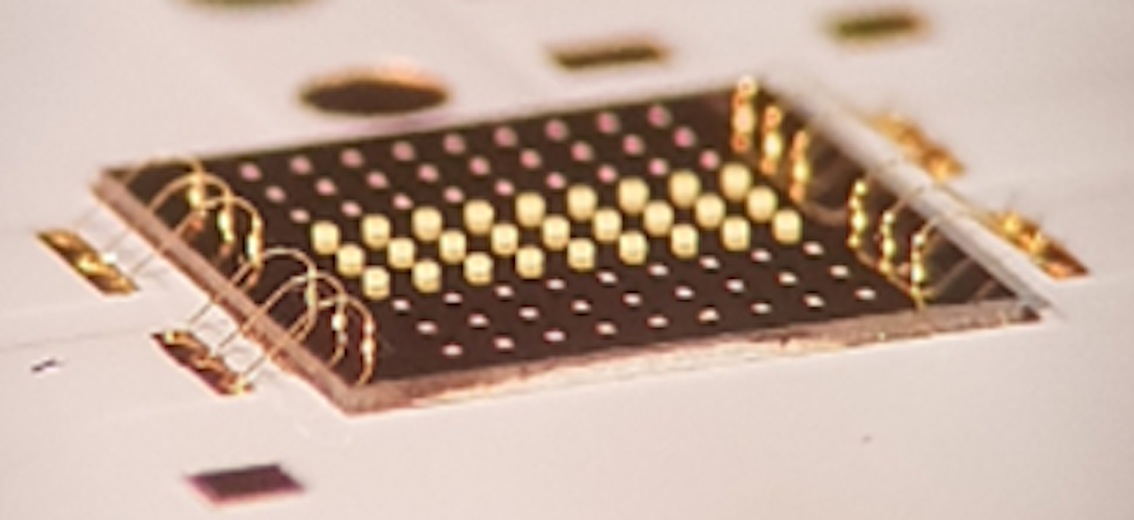 Kat Vinden will be presenting on 'Utilisation of micron-scale LED arrays as display projection light sources'

Plessey Semiconductors has announced that Kat Vinden, senior engineer product design and development, will present at the upcoming SPIE. AR VR MR Conference on 2nd February 2020, at 3 pm. PDT.

The SPIE. AR VR MR conference is a three-day event that includes a technical program which is new for 2020, invited industry talks, panel discussions, demonstrations, networking opportunities and more. The event runs concurrently with SPIE. Photonics West from February 1st to 6th, 2020 at the Moscone Center in San Francisco, California.
Vinden will be presenting on 'Utilisation of micron-scale LED arrays as display projection light sources', authored by herself and colleague Samir Mezouari, optical engineering manager in the product design and development group. The presentation will discuss the advantages and technical challenges faced when collimating the light at the very small dimensions needed for augmented reality applications.
"This is my first time speaking at a major conference and I am honoured to be accepted as a speaker at this year's AR VR MR Conference, which is renowned for showcasing cutting edge research in optoelectronics. It's important as scientists and engineers to talk about not just our paradigm-busting discoveries, but the stepping stones that pave the way, like the Plessey illuminator project and our on-going microLED display innovations." said Vinden.
Plessey developed the microLED-based illuminator light source (pictured above) in 2018 as an alternative light source for use in DMD/LCOS type display systems. It was an interim product before developing the world's first GaN-on-silicon microLED wafer to CMOS backplane wafer, bonded active-matrix display in 2019.
The light source is an integrated monolithic blue array colourised with phosphor; with advanced first-level micro-optical elements to create a bright, largely collimated and highly uniform light source. The resulting optical system is up to 50% smaller than incumbent solutions. Size, weight and power reduction are key considerations in AR/MR wearables.
The presentation will take place at 3.00pm on Sunday, February 2, 2020 in Room 2007 (Level 2 West).