GSS Expands Portfolio with Evaluation kits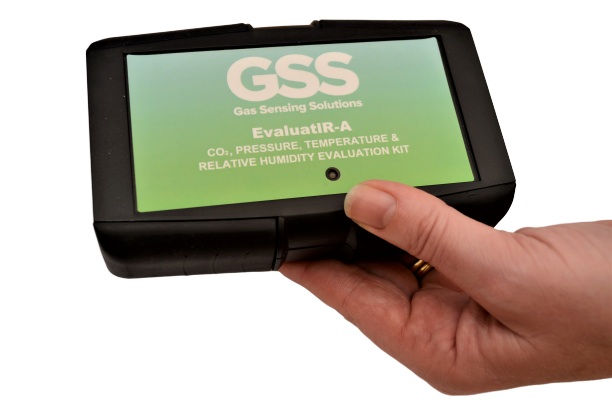 New kits provide a convenient way to evaluate infra-red LED sensor technology
Gas Sensing Solutions (GSS), a UK maker of proprietary, mid Infra-Red LED-based CO2 sensors, has launched a range of CO2 evaluation kits. The EvaluatIR-A and EvaluatIR-M evaluation kits provide users with a convenient way to evaluate GSS CO2 sensor technology in an easy-to-use battery powered package, according to GSS.

The EvaluatIR range isconfigurable via a PC based interface, and measurements can be stored for subsequent analysis. The EvaluatIR-A allows measurement of CO2 over a 0-1 percent range and the EvaluatIR-M over a 0-20 percent or 0-100 percent range.
In addition to CO2 levels, both the EvaluatIR-A and EvaluatIR-M are also capable of recording pressure, temperature and relative humidity and provide a time and date stamp. The power consumption of the evaluation kit is user configurable, enabling the 2 x AA batteries to last for 12 months.
Julian Hayes, CEO of GSS said: "We are delighted to be launching the EvaluatIR range of evaluation kits to market. They allow our customers to evaluate our low-power solid state mid Infra-Red LED CO2 sensor technology, typically as a precursor to incorporation of one of our CO2 sensors in their own equipment. Use of the kit speeds up the evaluation process and reduces time-to-market for our customers."