AquiSense launches UV-C LED surface disinfection system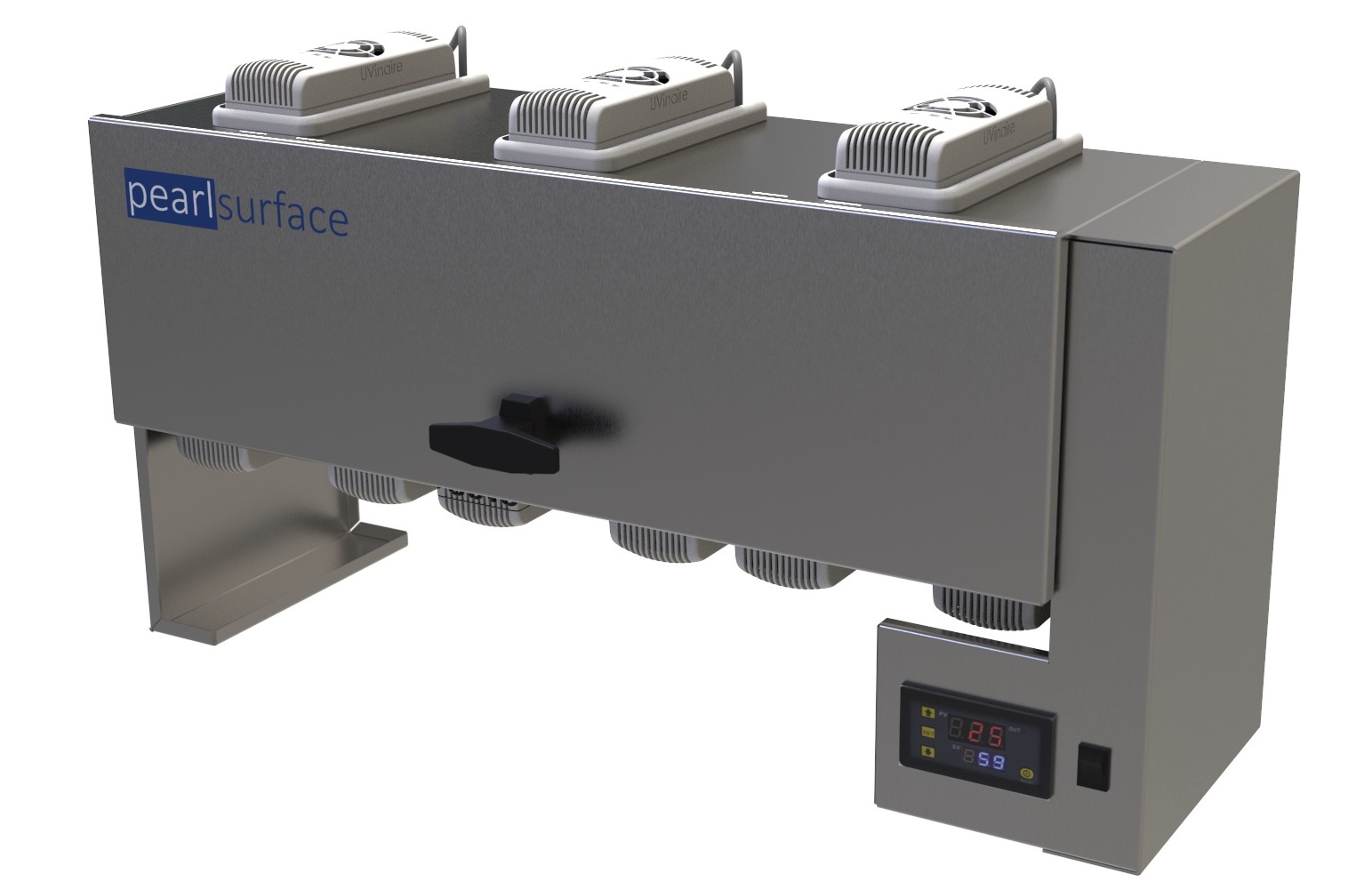 PearlSurface 24G9 is designed for health care applications such as reuse of N95 face mask and other PPE
AquiSense Technologies, a US-based maker of ultraviolet (UV) LED disinfection technology, has launched the PearlSurface 24G9, one of the first UV-C LED surface disinfection products designed for health care applications such as reuse of N95 face mask and other PPE.

The PearlSurface 24G9 offers advanced benefits specific to LEDs, including mercury-free lamps, instant-on operation and low cost of ownership, while providing high-power density, homogeneous disinfection of target objects.
According to the company, the PearlSurface 24G9 offers simple operation, integrated timer, low voltage power supply and compact footprint, making it suitable for point-of-use hospital settings, care homes, ambulances, police/fire departments, factories, food preparation, etc.

AquiSense says it will offer this product under the current US FDA enforcement relief to deal with immediate COVDI19 emergency use and will simultaneously submit a premarket approval application.
"We accelerated our product development pipeline in response to immediate global needs for reliable reuse disinfection products," said Oliver Lawal, CEO at AquiSense Technologies. "We are fortunate to be able to leverage an existing high-output UV-C LED module from our water treatment products and draw on our experience in rapid hardware design and optical modeling to ensure a high-level disinfection efficacy." concluded Lawal. AquiSense Technologies is interested in talking to potential partners and distributors for the PearlSurface 24G9.