Qorvo announces 150W GaN PA for Phased Array Radar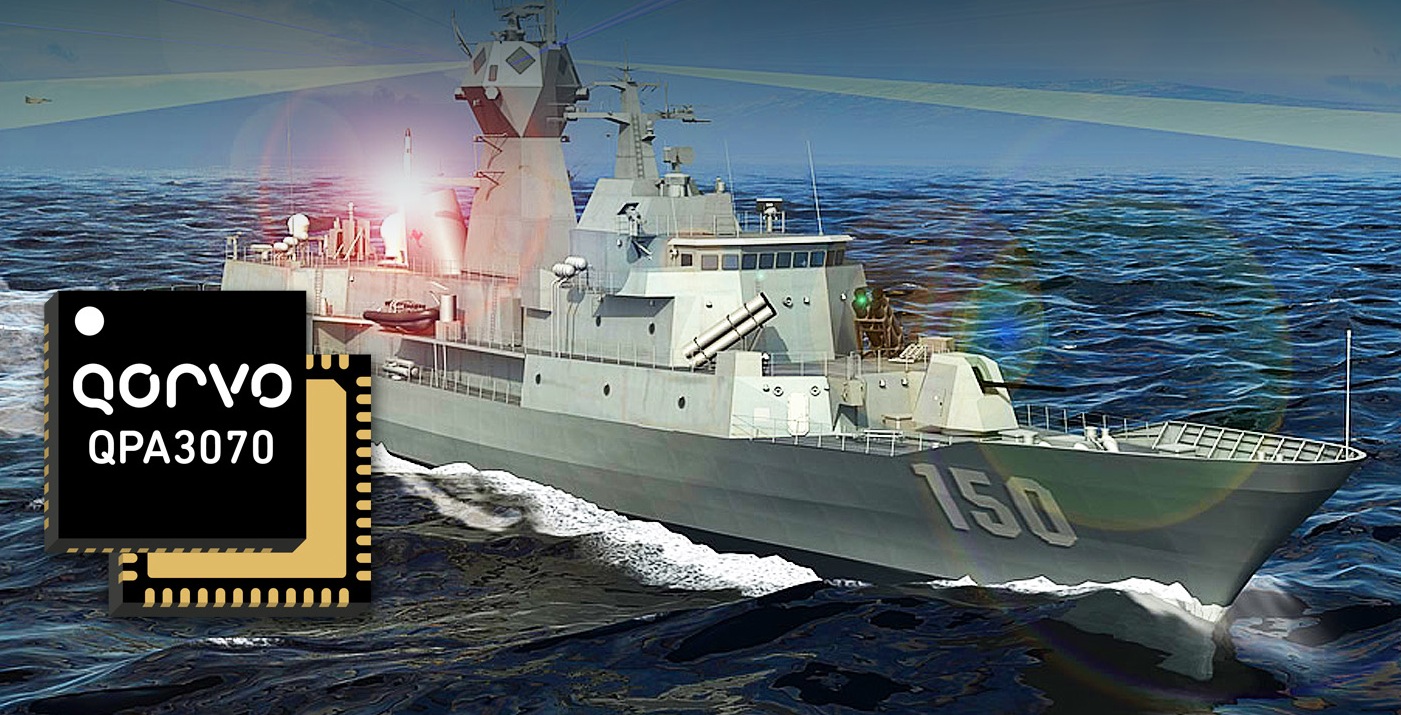 GaN power amplifier delivers a 50 percent increase in power for improved range, performance and multi-target tracking in S-band defence radar
RF company Qorvo has introduced a GaN power amplifier (PA) that delivers a 50 percent increase in power for improved range, performance and multi-target tracking in S-band (2-4 GHz) phased array radars.

Qorvo says its QPA3070 PA leapfrogs existing industry offerings, providing a first-ever 150 watts of power for the 2.9-3.5 GHz frequency range, 58 percent power added efficiency (PAE) and 28 dB power gain. The company says these achievements are possible through its GaN-on-SiC process technology, which offers high efficiency, power density and affordability.

The PA delivers these features in a surface-mount package. It enables engineers to design higher power radar solutions with significant size, weight, power and cost (SWAP-C) improvements – and bring them to market faster.

Roger Hall, general manager of Qorvo's High Performance Solutions (HPS) business, said: "Qorvo's GaN products are recognised throughout the industry for power and performance. With more than 30 years of experience delivering aerospace and defense solutions, we have unique insight into the critical role that power plays in phased array systems. That knowledge is at the heart of this industry-first 150W power amplifier optimised for defence and commercial radar."