Yokogawa introduces improved optical sensor modules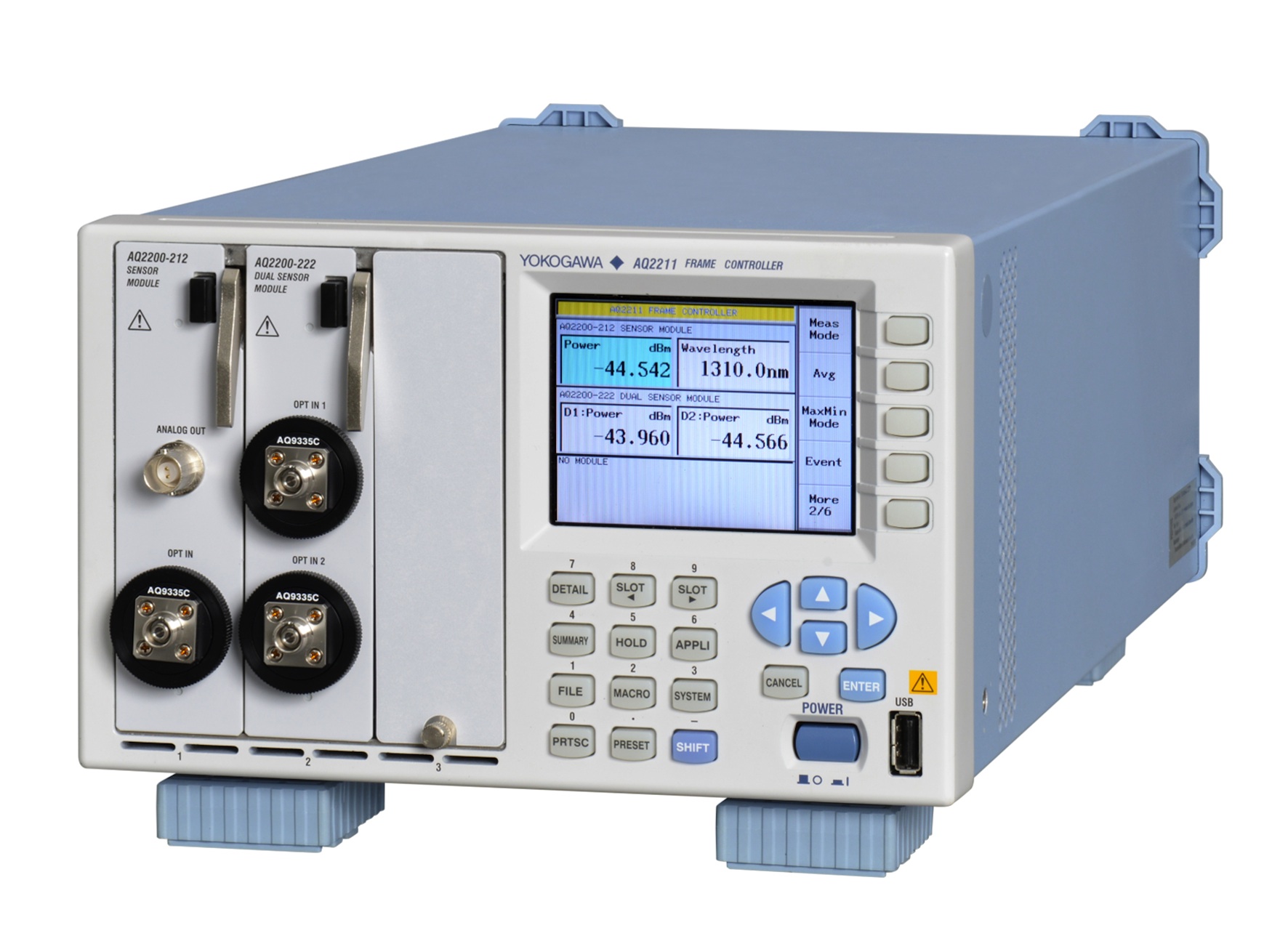 AQ2200 optical sensor offers lower uncertainty and a wider power range

Yokogawa is launching new, more capable versions of its AQ2200 optical sensor modules. The AQ2200-212 is a single channel optical sensor module, complete with an analog output port, while the AQ2200-222 offers two channels.

Designed to work with the AQ2200 series frame controllers, the new modules offer improved performance over the existing AQ2200-221.
Both modules have superior measurement performance, including low uncertainty and a wide power range. The AQ2200-212 and the AQ2200-222 both offer a wide power range of +15 to -90 dBm, compared to the AQ2200-221's figure of +10 to -70 dBm. The modules can also achieve a seamless measurement of approximately 30 dB without switching the measurement range.
The new modules also have an improved uncertainty of ±2.5 percent, compared to their predecessor's figure of ±3 percent. Minimum averaging time has been halved to 100 µs, compared to the AQ2200-221's 200 µs.
Other performance figures include a wavelength range of 800 to 1700 nm and a polarization dependence of 0.02 dB.

The new AQ2200 optical sensor modules are ideal for manufacturers of active optical devices and components who need to test products such as lasers, optical transceivers, and optical amplifiers. They will also suit the needs of passive component manufacturers producing items such as optical fibers, optical connectors, and optical couplers, as well as manufacturers of optical transmission systems.
The capabilities of the new modules make them suitable for a range of applications demanding high accuracy.
One of the main applications of the new products is I/L curve (drive current/optical power) measurement of laser diode modules. Because the single-range power range of the new sensor module is as wide as 30 dB, the I/L curve characteristics can be measured accurately, quickly and seamlessly.
Another is stress testing of an optical fibre cable. The ability of an optical fiber cable to resist impact is evaluated by measuring the momentary optical interruption and optical attenuation, as well as the degree of impact. Multiple AQ2200-212s allow optical inputs from the fibrrs to be measured following the application of a shock load, with the corresponding data sent to a data recorder via the analog outputs.
"Our AQ2200 series Multi Applications Test system is already a highly capable and accurate solution for the measurement and analysis of optical devices and transmission systems," says Terry Marrinan, VP sales and marketing Yokogawa Europe and South-East Asia: "With the addition of the AQ2200-212 and -222 optical sensor modules, we have taken these capabilities to new heights, offering optical manufacturers the most versatile and accurate optical sensors on the market."