UV-C LEDs First Fully Certified to NSF/ANSI 55-2019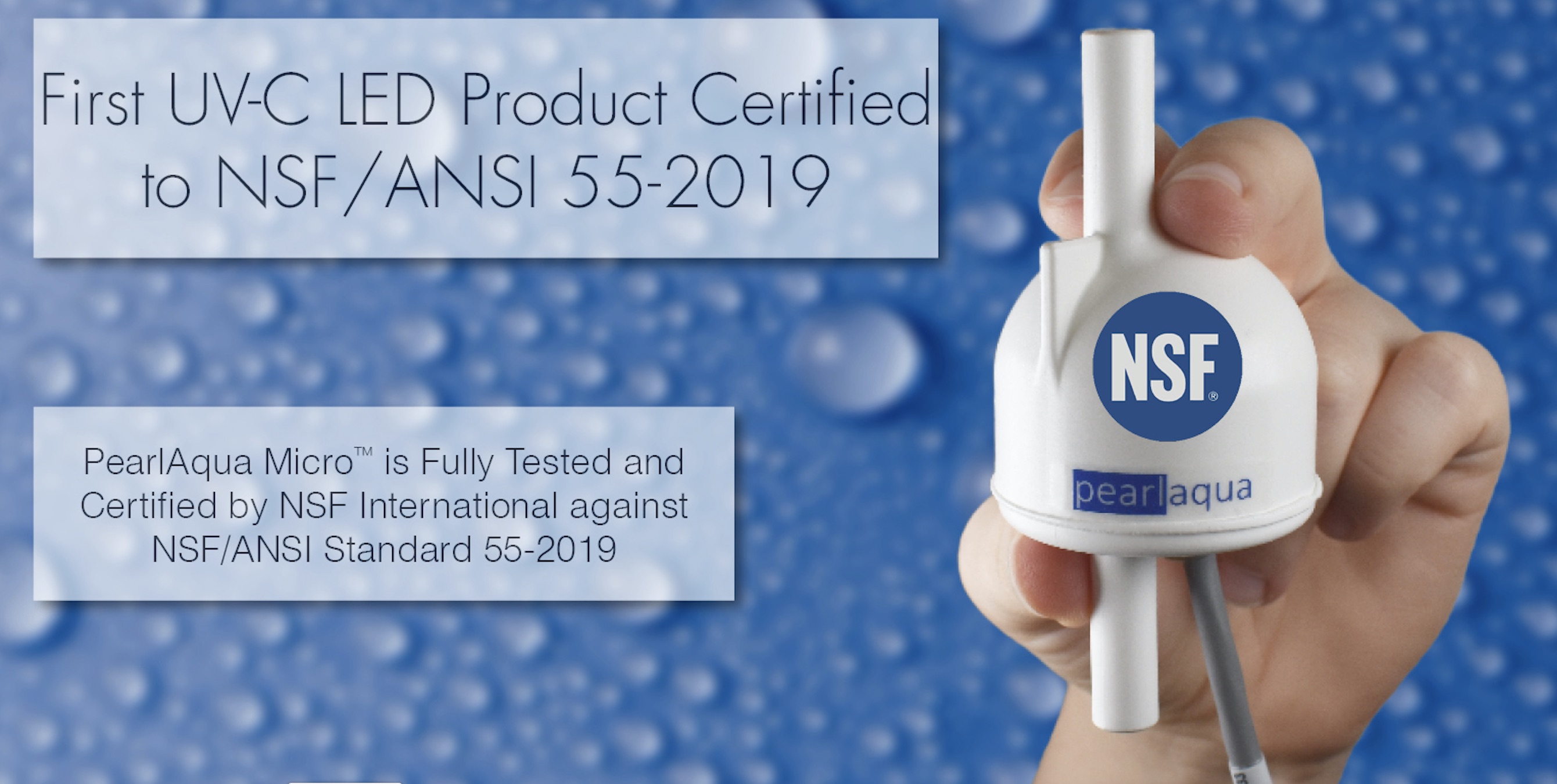 AquiSense's PearlAqua Micro range of water disinfection products approved by NSF International to newly published Standard 55
AquiSense Technologies, a US developer of UV-C LED water disinfection technology, claims Class B component certification for its PearlAqua Micro range. Multiple models were tested and certified by NSF International in compliance with the new NSF/ANSI 55-2019 Standard for disinfection performance, materials compliance, and structural integrity.

Standard 55, Class B certifies ultraviolet water systems for supplemental bactericidal treatment of disinfected public drinking water and is commonly specified for drinking water products.
As the first range of products using mercury-free, instant-on, UV-C LED technology, this opens considerable opportunities for use in residential and commercial point-of-use water dispensers.

The PearlAqua Micro is claimed to be the world's smallest UV-C LED water treatment system. Production already reaches over 10,000 units each month.
"The NSF/ANSI 55-2019 certification adds further evidence that AquiSense is leading the way for UV-C LED commercial implementation" said Jennifer Pagan., AquiSense CTO. "Our team has worked for years supporting NSF International to ensure the new 55 Standard is robust and future-proof. Our OEM partners will now benefit from the added claim of integrating a NSF certified component" concluded Pagan.