Drew Nelson awarded IoP Gold Medal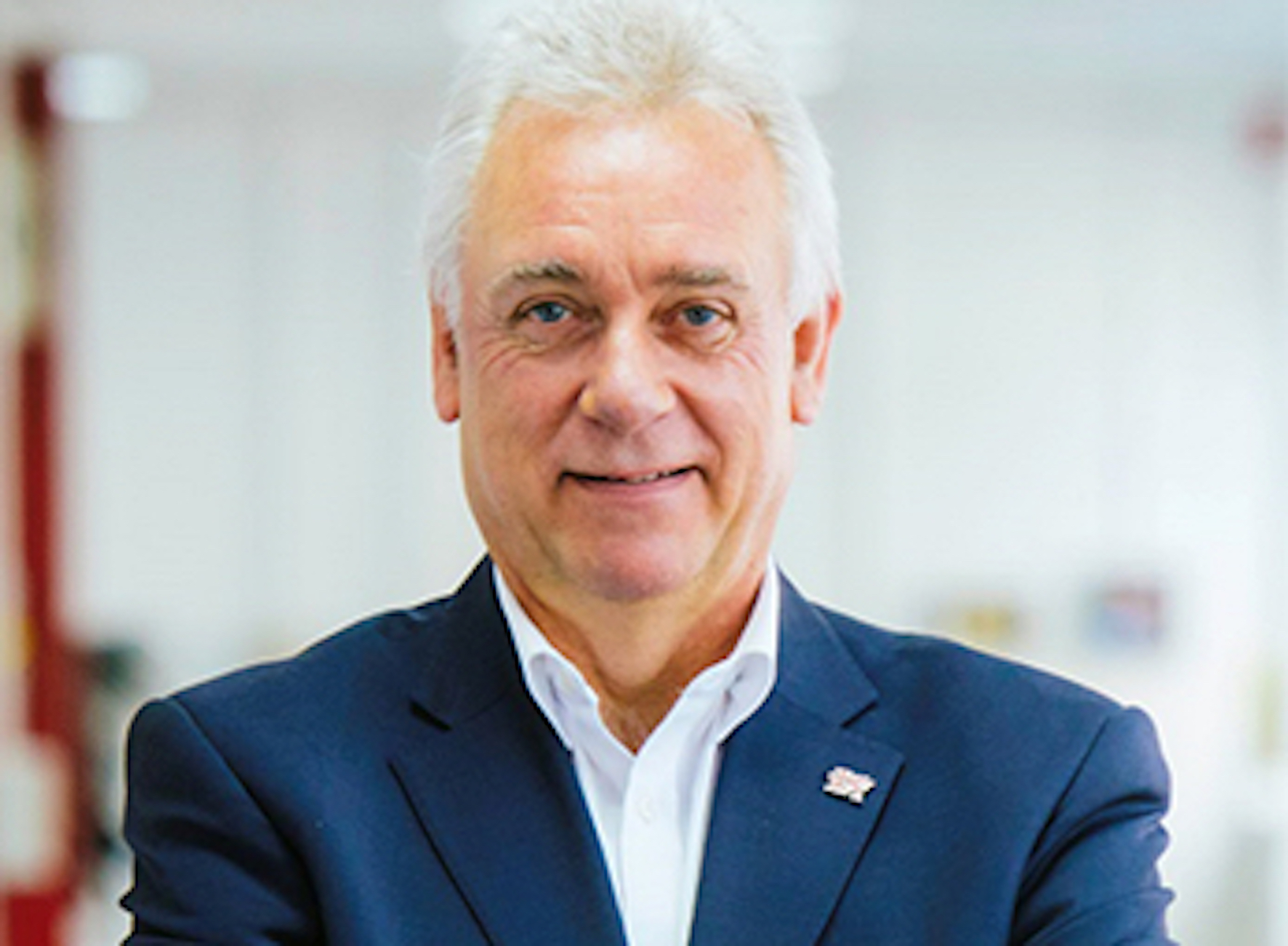 IQE president and CEO awarded Institute of Physics Gold Medal and made a Fellow of the Institute of Physics

IQE has announce that its president and CEO, Drew Nelson, OBE, has been awarded the Institute of Physics prestigious 'Katharine Burr Blodgett' Gold Medal. Nelson has also been made a Fellow of the Institute of Physics.

The Katharine Burr Blodgett Medal is awarded for contributions to the application of physics in an industrial or commercial context.

The award was made to Nelson for 'pioneering efforts in commercialising compound semiconductor materials and promoting the UK as the global leader in this field'.
Drew Nelson co-founded IQE in 1988 with Mike Scott, then known as EPI Ltd, with a vision of providing the world's first foundry manufacturing service for advanced compound semiconductor materials.
Through the late 1980s and 90s the company trailblazed the technical, manufacturing and commercial strategies necessary to service a growing demand for compound semiconductor materials in critical applications such as fibre optic telecommunications, mobile communications, optical sensors and consumer electronics.

In 2000 the company floated on the London Stock Exchange and this event heralded two decades of growth driven by acquisition and investment in capacity expansion.

Today IQE Plc has annual revenues of above £150m, and ten operations in the UK, US, Taiwan and Singapore, and is headquartered in Cardiff. IQE became Wales' first unicorn (a technology company valued above $1bn) in July 2017.

Nelson's original vision has been validated, with the market for compound semiconductor materials expected to surpass $50bn by 2024, with many elements of the industry transitioning from a vertically integrated to foundry business model.

The UK science and engineering community has benefitted from the rise of IQE as a global business. It has reinforced the brand of UK research excellence in the field of advanced semiconductor materials and devices, and has provided a consistent route to impact and employment.

IQE employs more than 650 scientific, engineering and manufacturing staff worldwide, with around 250 based in the UK at sites in Cardiff, Newport and Milton Keynes.

In 2015, Nelson was instrumental in defining a vision to create a cluster of excellence in South Wales, the first globally dedicated to compound semiconductor technology. The vision was a statement of intent for intense government, academic and private sector collaboration to build on existing academic and industrial assets and excellence in the region.
In the last four years, the cluster has secured commitments of more than £600m private and public investment with a suite of innovation assets and critical manufacturing infrastructure, creating the foundations of a globally relevant economic activity which is underpinned by advances in the physics of semiconductor materials and devices.

The cluster now represents ~1500 direct high-value jobs in science, engineering and manufacturing, which contribute £180m gross value added per annum to the region from a collective turnover of ~£0.5bn from the four semiconductor businesses (IQE, Newport Wafer Fab, SPTS and Microsemi).

The cluster is moving rapidly towards doubling the employment headcount and creating a global brand for South Wales as the 'go to place' for advanced semiconductor technology.

Jonathan Flint, Institute of Physics president, said:"Congratulations to all the winners of this year's IOP Awards, which recognise and reward excellence in individuals and teams and their contribution to physics. We're delighted to celebrate the winners' extraordinary achievements."

Drew Nelson, CEO and founder of IQE, said: "This award is a huge honour, and I am delighted to have been made a Fellow of the esteemed Institute of Physics. I am extremely proud of the track record we have built at IQE and the leadership position we have developed in the global compound semiconductor industry. However, I recognise that none of this would be possible without the support of my colleagues at IQE and I remain extremely grateful for their ongoing commitment and dedication."
Nelson intends to donate his prize award of £1,000 to a local charity supporting people from underprivileged backgrounds to go through University.