GaN Systems Releases 3kW LLC Reference Design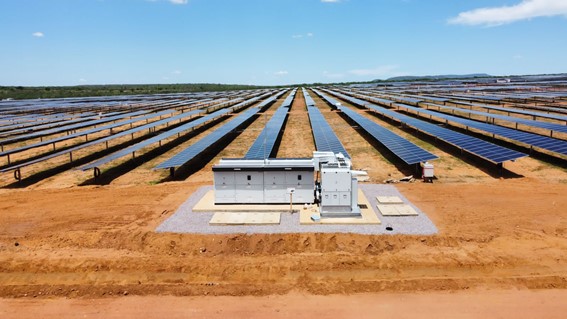 Resonant Converter aimed to reduce design cycles, costs, and time to market for companies developing data centre, telecom, and industrial SMPS applications.

GaN Systems has introduced a new reference design for a high density, high efficiency GaN-based 3kW LLC Resonant Converter (GS-EVB-LLC-3KW-GS) aimed to reduce design cycles, costs, and time to market for data centre, telecom, and industrial switching mode power supply (SMPS) applications.

The full-bridge LLC resonant converter design, integrating GaN Systems' 650 V E-mode transistors, exceeds the 80 PLUS Titanium standard for power supply units, achieving high power density (AC/DC PSU) above 100W/inch3 and high efficiency of more than 96 percent.

Key benefits and features of the 3kW LLC include: density of up to 146W/inch3 (including air-forced cooling), peak efficiency > 98 percent, <30mm height and meets low profile 1U datacentre form factor, high switching frequency with maximum up to 450 KHz, as well as current, short circuit, and over voltage system protections.
In data centres, power density and efficiency metrics are becoming more significant with demands to deliver more power in a smaller footprint and new regulatory policies, including European Union's "Lot 9" 2023, which focuses on data centre infrastructure as related to power supply and energy efficiency requirements.
The industry has also been shifting from a 'Dollar per Watt' to 'Dollar per Density' value where density is a measure of size and power of the power supply. Smaller power supplies using GaN allow for more storage and memory to be added into the same rack space allowing for data centre capacity growth without having to build more data centres.