Trumpf presents new ViBO VCSEL laser platform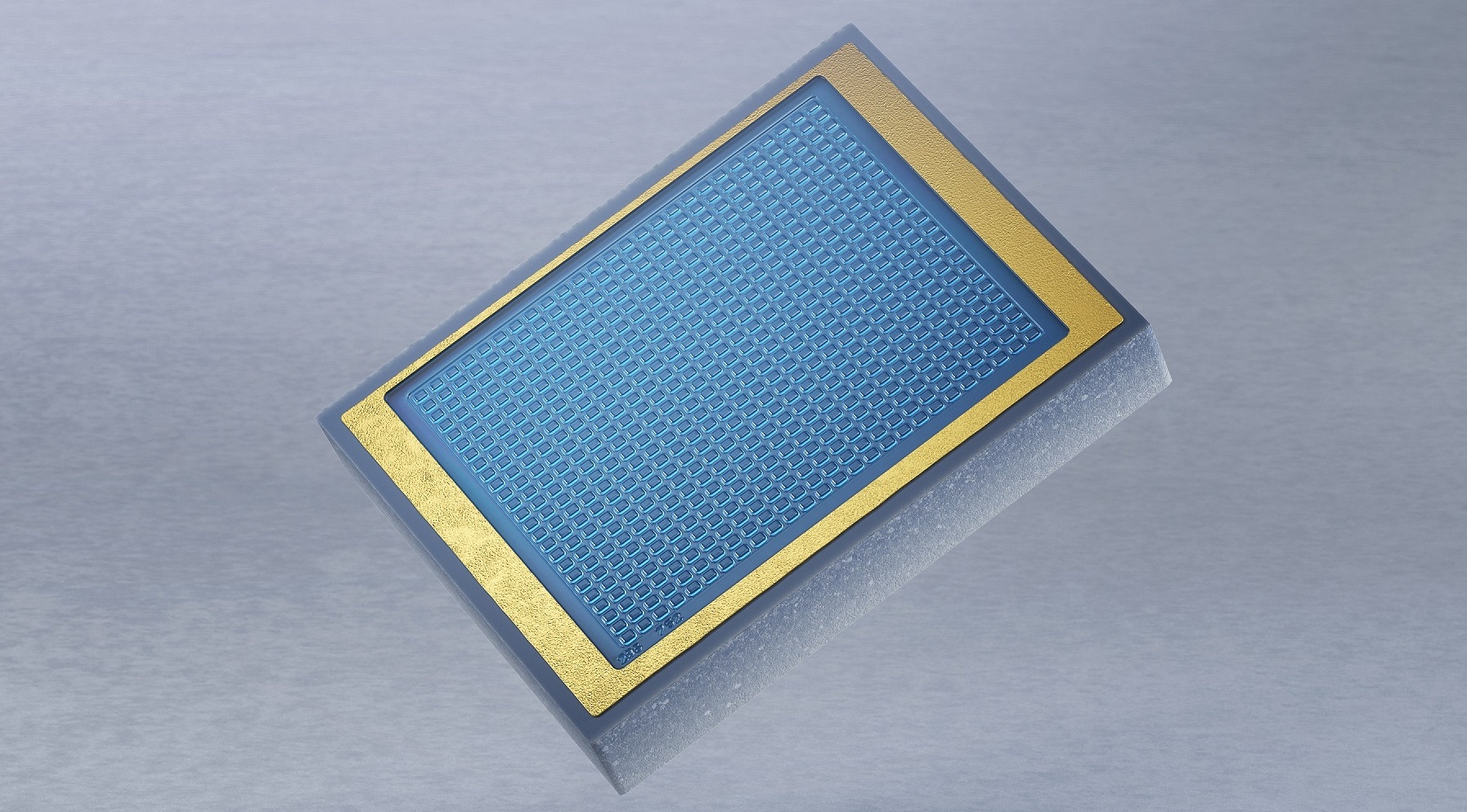 Array-based VCSEL platform has monolithically integrated micro-optical elements

Trumpf Photonic Components has revealed a new product platform called ViBO (VCSEL with integrated Backside Optics). This VCSEL array technology supports a new generation of illumination devices that are inherently eye-safe over the whole product lifetime as the diffusor optics are monolithically incorporated into the laser array.
This allows easy interfacing with the new platform and enhances reliability. Also, the form factor is significantly reduced compared to present hybrid VCSEL package solutions. ViBO can be directly SMD mounted onto a board or driver IC without additional wire bonding. This supports for instance easier integration under smartphone displays.

"ViBO has superior properties as well as cost advantages compared to standard top-emitting devices that are combined with external optics. Using ViBO as light source for 3D sensing applications offers more flexibility and freedom in design for its integration, as the footprint and the height are significantly smaller than hybrid solutions. This is especially interesting for consumer electronics such as smartphones or AR glasses", says Ralph Gudde, VP of marketing and sales.
"The smart combination of our high-performance VCSELs with unique, patented lens forms directly etched into the GaAs-substrate, gives our customers unprecedented benefits in creating tailored illumination profiles needed in advanced 3D sensing applications," adds Ralph Gudde. Addressable zones allow to create not only flood or spot illumination, but also linear or induvial illumination profiles as the emitting zones can be flexibly turned on and off.

In the first generation products, Trumpf focuses on the realization of illumination devices incorporating various diffusor designs for a wide range of emission angles to support various flood illumination applications for consumer and automotive. Ralph Gudde motivates that approach, "after having shipped millions of hybrid packaged products containing separate VCSEL arrays and diffusors, these widely used flood illuminators are the logical candidates for our ViBO technology."
With coplanar contact designs, the devices can be flip-chip mounted yielding the most compact integration with the shortest electrical path and thus minimum electrical inductance. This design setup allows short pulses, high modulation speed and the flexibility of addressing multiple channels or even selected segments on the chip.

ViBO lays the foundation of a new platform which can be tailored to various customer requirements and optical system designs. Conceivable fields of application could be all areas of proximity sensing – from smart glasses over face recognition towards LiDAR applications.