BOE takes top spot in large area LCD shipments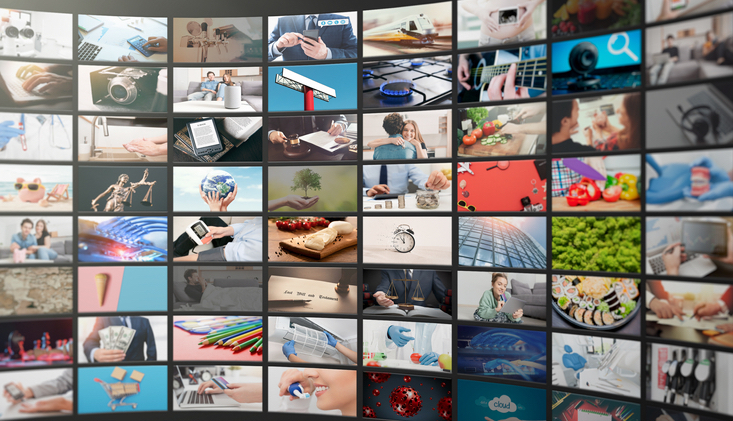 Chinese display maker BOE accounted for nearly one-third of whole unit shipments in December 2021, says Omdia
Latest research from Omdia has found that Chinese display maker BOE has led the market in shipments of large area TFT LCD displays in December 2021, both in units and total area shipped. This accounts for nearly one-third of whole unit shipments, as the industry set new records for shipments for the month and year.

Pandemic restrictions impacted demand for and spending across home entertainment products with display shipments of TV and IT devices experiencing a growth surge. The total of large area TFT display shipments rose to a record 89.4 million square meters in December, reflecting a 4 percent month-on-month increase over November, as well as 5 percent Year on Year growth (YoY), Omdia reported in its latest Large Area Display Market Tracker.
For the full year, large area TFT LCD shipments increased with 9 percent YoY by units and 4 percent YoY by area, reaching 962.7 million units and 228.8 million square meters shipped in 2021, both historical highs and marking the first time the industry has ever shipped more than 900 million units in a year.
BOE takes top spot
Among display makers, China's BOE took the largest shares for both units and total area shipped in 2021. BOE took 31.5 percent for units shipped and 26.2 percent for area shipped, marking the first time one maker has captured over 31 percent market share for whole unit shipments and 26 percent share for whole area shipments in large area TFT LCD history.
Beyond BOE, Innolux took 15.4 percent market share for large area TFT LCD unit shipments, followed by LG Display with 13.4 percent in 2021. For total area shipped, China Star took 15.8 percent as second largest maker after BOE, followed by LG Display in third with 11.9 percent in 2021.
Strong demand particularly for mobile PC LCD during the pandemic increased notebook PC LCD unit shipments in 2021, rising 26 percent YoY. Tablet PC LCD unit shipments also rose 7 percent YoY last year. On the other hand, the LCD TV display segment saw unit shipments fall 4 percent YoY due to a slowdown in demand in 3Q21. But ongoing LCD TV size migration in favor of larger screens meant that total LCD TV display area shipped increased 2 percent YoY in 2021 despite the drop in unit shipments.
Large area TFT LCD revenue increased 34 percent YoY in 2021 and reached US$85.2 billion, also setting a record and the first time large area TFT LCD revenue has ever exceeded $80 billion. Strong demand and size migration to larger screens during COVID-19 pandemic combined with display price hikes up until 3Q21 to drive the high revenue number.
OLEDs
In the large area OLED segment, strong consumer demand for high-end TVs and notebook PCs drove surging demand for OLED TV and notebook PC OLED, which saw 66 percent YoY and 418 percent YoY increases in units shipped last year, respectively. Overall large area OLED achieved a historical high for unit shipments, hitting 23.7 million units shipped in 2021, a 37 percent YoY increase over 2020.
YoonSung Chung, senior research manager for large area displays and supply chain at Omdia, commented: "Display makers waited for results from Black Friday sales to set their early 2022 sales and pricing strategies. However, results seem to fall short of expectations for LCD TVs. LCD TV display buyers will price LCD TV displays more aggressively in the coming months.
"While demand for IT displays is weakening, panel makers' supply plans are ambitious. Unless panel makers adjust their fab utilisation, price erosions could imminently worsen for large area display applications, including monitor and notebook PC LCDs. Omdia expects the LCD TV panel prices to reach the price bottom in 1H 2022 and then gradually rebound based on the market demand recovery."
CS International to return to Brussels – bigger and better than ever!

The leading global compound semiconductor conference and exhibition will once again bring together key players from across the value chain for two-days of strategic technical sessions, dynamic talks and unrivalled networking opportunities.

Join us face-to-face on 18-19 April 2023
View the agenda.
3 for the price of 1. Register your place and gain complementary access to TWO FURTHER industry leading conferences: PIC International and Power Electronics International.
Email info@csinternational.net or call +44 (0)24 7671 8970 for more details.