2D materials may lead to new medical sensors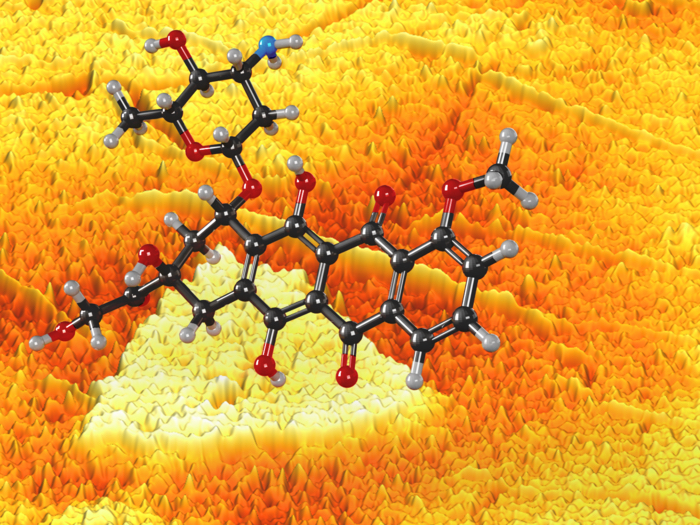 Scientists discover novel approach at detecting non-uniformities in the optical properties of 2D materials
A novel and better approach at detecting non-uniformities in the optical properties of 2D materials could open the door to new uses for these materials, such as for drug detection, according to a team of US researchers.

Slava V. Rotkin at Penn State University and coleagues from University of North Carolina Greensboro and North Carolina A & T State University, published their findings in ACS Nano.
The researchers conducted experiments using a heterostructure material made of graphene and 2D compound semiconductofr MoS2. The MoS2 gives a photoluminescence signal that detects the amount of charge transfer between the graphene and the MoS2 layers. Therefore, it can detect changes due to the bio analyte, which in this case is the cancer treatment drug doxorubicin, that can affect the charge. These changes are also detectable in graphene via analysis by Raman spectroscopy, which discovers unique vibrations in molecules.
"The two channels together allow a better calibration of the two signals against analyte concentration and the type of analyte," Rotkin said. "And additionally, graphene enhances the Raman signal of the analyte itself to the extent one can 'see' a signal from just a few molecules."

The researchers used doxorubicin as their analyte because it is a common cancer drug used in chemotherapy, and there is an acute need for biosensors to detect it to help regulate dosage and reduce side effects. The picture above shows a molecule of doxorubicin (foreground), detected using the van der Waals vertical heterostructure biosensor (background).
There are two types of biosensors that work for this purpose, label-free biosensors, which can be used to detect a variety of drugs, and label-based biosensors, which can detect only a specific drug. The researchers used label-free biosensing in the study.

"The label-based biosensor is like a lock that can be opened with only one key, but the label-free biosensor is like a lock with many different keys," Rotkin said. "We did not invent label-free multimodal biosensing, this approach has been in other studies. But an actual demonstration with a specific material is new and still important by itself."

This could lead to steps for solving various health care challenges.

"Keeping in mind that there is a gap between fundamental research and its applications, I would say we contributed a brick to building a large set of nanotechnology/nanomaterials for biosensing and other applications," Rotkin said. "Label-free detection lays the groundwork for smart and integrated sensors, new bio-threat safety techniques and more individualized medicine and treatments, among others benefits."

This is also significant because creating a label-free biosensor is more challenging than developing a label-based biosensor.

"We make it work by merging several sensors in one device, think about the lock and key analogy as three locks on one chain," Rotkin said "Specifically, we apply the doxorubicin to our 2D material, which produces three different optical signals, constituting a multimodal sensing. By measuring three signals at once instead of just one like in a normal sensor, this allows us to detect doxorubicin using label-free biosensing."

Along with the biosensing possibilities, there are also more immediate benefits to this research, according to Rotkin.
"This work gives us deeper knowledge of overall optical properties of 2D materials," Rotkin said. "We uncovered some of the mechanisms for one specific structure, graphene and MoS2. But our nanoimaging method is applicable to many others, if not to all. Also, we hope to attract additional attention to the physics of 2D material heterostructures such as our composite material which combined the properties of graphene and MoS2 single-layer materials."
The National Science Foundation supported this research.

REF
'Multidimensional Imaging Reveals Mechanisms Controlling Multimodal Label-Free Biosensing in Vertical 2DM-Heterostructures' by Tetyana Ignatova et al; ACS Nano, 21st Jan 2022