Hanergy Completes Acquisition of GaAs solar firm Alta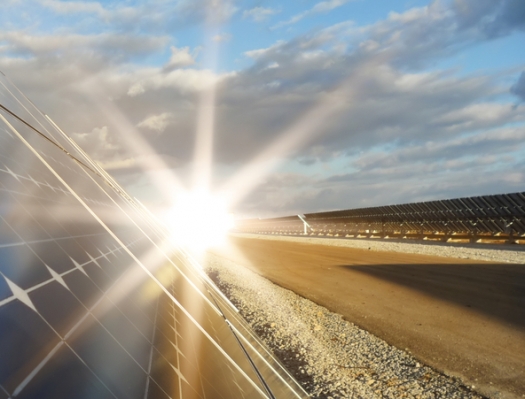 Plans to push thin film GaAs solar technology"¨ into mobile markets
Beijing""based Hanergy Holding Group, which makes thin-film solar devices, has completed the acquisition of Alta Devices, whose thin film gallium arsenide solar technology has a conversion efficiency of 30.8 percent, the highest among the solar energy technologies currently available.
Both companies' R&D teams will join forces to develop Alta Devices' technology. Hanergy plans to actively expand the application of Alta Devices' products in mobile and wearable power application areas, ranging from emergency charging of mobile phones, to the automotive sector and the Internet of Things.
Alta Devices' use of GaAs allows its dual- and single-junction solar cells to produce record-breaking conversion efficiencies of 30.8 percent and 28.8 percent respectively, as certified by the US National Renewable Energy Laboratory (NREL). On a same surface area basis, its cells produce a power output two to three times higher than standard flexible thin-film cells, 8 percent higher than mass-produced monocrystalline silicon cells, and 10 percent higher than multicrystalline silicon cells.
Chairman and CEO of Hanergy Li Hejun said: "Alta Devices' thin film solar technology allows more energy to be produced in lower light conditions than any other type of solar cell, giving it greater potential to power a wide range of mobile devices and equipment from phones to cars. It has the potential to change the way solar energy is used. This acquisition advances Hanergy's goal to become the world leader in the solar technology of the future."
Chris Norris, president and CEO of Alta Devices, said: "This successful acquisition is built upon Alta Devices' and Hanergy's shared belief that flexible, thin-film solar technology represents the future of the solar industry. The combination of our world-class solar cell R&D capability and Hanergy's technology, research and capital resources will help us further improve the performance of our technology, increase production capacity and expand applications."
Alta Devices' single-junction GaAs thin-film solar cells are already in production. Following the acquisition, Alta Devices will continue to operate independently as a wholly-owned subsidiary of Hanergy. Hanergy will also work with Alta Devices to develop international markets and enhance its cooperation with key strategic customers.
In 2014 Hanergy was the only Chinese energy company named among the 'World's Smartest Companies' by the MIT Technology Review. In 2012 and 2013, the same publication named Alta Devices among the 'World's Most Disruptive Companies'.