JDSU to split into two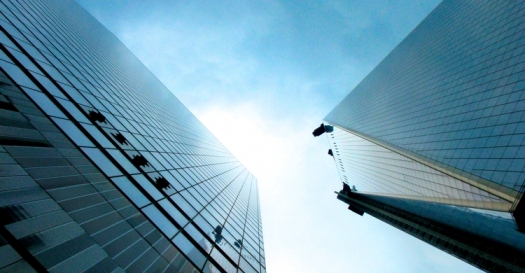 Optical components and network/services to become separate companies
JDSU has today announced that it will separate into two publicly traded companies: one focussing on optical components and commercial lasers (CCOP); and the other on network and service enablement (NSE).
"Over the past five years, JDSU has invested heavily in innovation that is well aligned with the industry's best growth opportunities, including cloud networking, data center expansion and software-defined networks," said Tom Waechter, JDSU president and CEO.
He added: "These opportunities extend beyond the traditional telecom ecosystem and now include web services, over-the-top, enterprise and other customers. We believe two fundamentally focused companies best position us to stay ahead of the accelerating pace of technology change and to compete even more effectively across the unique markets we serve today."
The CCOP company, consisting of JDSU's current Communications and Commercial Optical Products segment serves a $7.4 billion optical communications market expected to grow at a compounded rate of 11 percent over the next four years. It also addresses an approximate $2.5 billion commercial lasers market, growing at a forecasted 7 percent annually.
The NSE network and service enablement company consists of JDSU's current Network Enablement, Service Enablement and Optical Security and Performance Products (OSP) segments. The stand-alone NSE company will address an approximate $7 billion network and service enablement market expected to grow at 6-8 percent annually.
The NSE company will primarily focus its investments in higher growth markets, particularly software supporting virtualised and software-defined networks. The optical security business addresses an approximate $1.1 billion market growing at an expected 6-8 percent.
The separation is expected to occur through a tax-free pro rata spinoff of CCOP to JDSU shareholders, though the structure is subject to change based upon various tax and regulatory factors.
According to JDSU, the separation will allow CCOP to devote enhanced focus to its leading position in telecom, expand its position in the high-growth datacom market, and grow its commercial lasers and 3D sensing businesses.
In addition, it will enable NSE to continue its leadership in network enablement, while continuing to transition to a more software-centric company aligned with the industry's rapid shift to software defined networks.
Overall, says JDSU, there will be clearer investment profiles for both companies and better shareholder value.
Optical components and commercial lasers
The CCOP company will continue to focus on growing its commercial lasers and 3-D sensing applications. CCOP's FY14 revenues were $794.1 million.
Alan Lowe, CCOP's president since 2008 and executive vice president of JDSU, is the CEO-designate of the CCOP stand-alone company.
"The board and I believe Alan is the right executive to lead this new company," said Waechter. "He has built a strong team and has a solid track record of execution during his seven years at JDSU. Alan has a deep understanding of and familiarity with CCOP's markets and customers. We are confident he will lead this new company to even greater success."
Network and service enablement
The stand-alone NSE will be a leading provider of instruments, software and services for the fast, cost-effective deployment and operation of next generation networks. Driven by the proliferation of connected devices and applications running on the network, and the need for increased network visibility, NSE's Service Enablement business is focused on software solutions that support the industry's transition to SDN.
SDN is expected to influence 30-40 percent of all network spending over the next six yearsv. Included in this new company will be JDSU's OSP business, a leader in anti-counterfeiting solutions for currency authentication and high-value optical components and instruments for security, safety, electronics and other applications. The combined revenue for NSE and OSP in FY14 was $949.5 million.
Tom Waechter, JDSU's president and CEO, will continue in this role with the stand-alone NSE company.