Global LED Market to Reach $42.7 Billion by 2020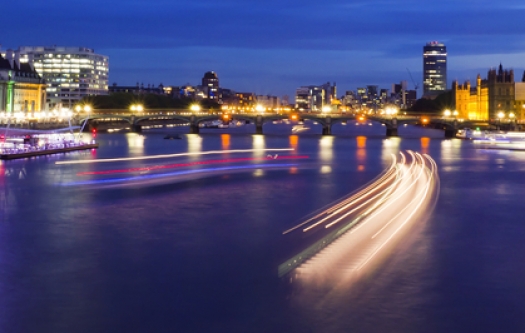 LED lights expected to command 20 percent share of lighting market
According to a new market research report "˜Global Light Emitting Diode (LED) Market (Technology, Application and Geography), 2013 "" 2020' by Allied Market Research, the LED (chips and components) market is forecast to reach $42.7 billion by 2020, registering a CAGR of 13.5 percent from 2014 to 2020.
Asia Pacific leads the LED technology market with approximately three quarters of the global electronics manufacturing industries. North America, due to its high-tech forensic and medical applications leads the market for UV LEDs.
It is anticipated that LED lights will command about 20 percent share of the global lighting market by 2020. This will be equivalent to two thirds of the revenue for LED. However, the demand for basic LED in backlighting applications would decline as OLED broadens its horizon of applications and would eventually supersede basic LED based mobile displays.
UV LEDs are mainly used in medical treatments and forensic tests. According to the report, further development of the market is expected as companies rigorously work out acquisitions to expand their product portfolio and applications. In January 2013, Noblelight acquired Fusion UV, manufacturer of UV LED technology. Developed regions, though, are early adopters of the UV LED technology; the healthcare sector in developing regions such as Asia Pacific is also contributing to the growth of the technology. The growing medical tourism and lower cost of treatments will strengthen the adoption of UV LED technology in developing regions.
Governments across the globe are implementing LED lighting in most of the public settings to save energy. The US government has already started replacing the conventional street lights with LEDs, which it is anticipated to complete by the end of 2014. Such developments will be instrumental in the growth of the LED market.
"The growth in revenue will be slower than the rise in unit sales of LEDs due to the constantly declining price of LEDs; however, the overall market would grow at a constant pace due to growing demand for LEDs and expanding applications" states AMR analyst Ranjan Singh.
"Continuous development in the technology suggests huge underlying potential for OLEDs during the forecast period," adds the analyst citing the recent rollouts of OLED mobile handsets by Samsung and Nokia. High brightness (HB) LEDs hold nearly 60 percent of the market share as it can provide much brighter light with lower voltages as compared to other market alternatives. The rapid growth in 4K TV segment suggests that HB LED will continue to hold the key to the growth of LED technology market. Major companies such as Samsung SDI and RIT Display are investing substantially on the development of advanced OLED display technologies.
Rising application of LED in general lighting has compelled manufacturers to concentrate on new LED lighting products and expand their production. OSRAM opened its LED assembly plant in Wuxi, China, to expand its fully loaded LED capacities and also to strengthen its market position in the global LED market. The company has chosen the plant location in China to capture the highly potential Asian market.
Notable players in this space include and profiled in report are American Bright Optoelectronics, Cree, International Light Technologies, Ledtronics, Philips Lumileds Lighting Company, Samsung Electronics, Seoul Semiconductor, OSRAM Licht AG, Nichia, LG Innotek, GE Lighting Solutions and Toyoda Gosei.
Nichia, Samsung, and Osram held nearly 35 percent share in the global LED market revenue in 2013.
Allied Market Research (AMR) is the market research and business-consulting wing of Allied Analytics LLP based in Portland, Oregon, USA.