Merck KGaA to Acquire Sigma-Aldrich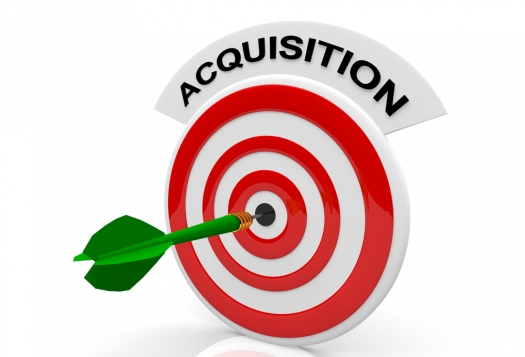 Merck KGaA, company with products in the pharmaceutical, chemical and life science sectors, and Sigma-Aldrich have entered into a definitive agreement under which Merck KGaA, Darmstadt, Germany, will acquire Sigma-Aldrich for $17.0 billion (€13.1 billion), establishing one of the leading players in the $130 billion global life science industry.
Merck KGaA, Darmstadt, Germany, will acquire all of the outstanding shares of Sigma-Aldrich for $140 per share in cash. The agreed price represents a 37 percent premium to the latest closing price of $102.37 on September 19, 2014, and a 36 percent premium to the one-month average closing price. The transaction is expected to be immediately accretive to Merck KGaA,
"This transaction marks a milestone on our transformation journey aimed at turning our three businesses into sustainable growth platforms", said Karl-Ludwig Kley, Chairman of Merck KGaA, Darmstadt, Germany's Executive Board.
"For our life science business it's even more than that: it's a quantum leap. In one of the world's key industries two companies that fit perfectly together have found each other to present a much broader product offering to our global customers in research, pharma and biopharma manufacturing and diagnostic and testing labs. As such, the combination of Merck KGaA, Darmstadt, Germany, and Sigma-Aldrich will secure stable growth and profitability in an industry that is driven by trends such as the globalization of research and manufacturing."
He added:"What's more, the combination gives us the possibility to invest even more in innovation going forward. We are delighted to make this compelling proposition to Sigma- Aldrich's shareholders, who will obtain full and certain cash value for their shares."
Rakesh Sachdev, president and CEO of Sigma-Aldrich, said, "We are excited to join forces with Merck KGaA, Darmstadt, Germany, a distinguished industry leader. This transaction is a clear validation of our success in transforming Sigma-Aldrich into a customer-focused and solutions-oriented global organization. This is a testament to the strength of the Sigma-Aldrich brand and the accomplishments of our 9,000 employees worldwide. We believe this is a very positive outcome for our shareholders, who will receive a significant premium, and our employees, who will benefit from enhanced opportunities as part of a larger, more global organisation."
In the Laboratory & Academia business, together EMD Millipore and Sigma-Aldrich will offer their customers a complementary range of products across laboratory chemicals, biologics and reagents. In pharma and biopharma production, Sigma- Aldrich will complement EMD Millipore's existing products and capabilities with additions along the entire value chain of drug production and validation.
Shaped over almost 350 years by a family of owners, Merck today is known as a successful and values-driven business and a well-respected employer in the life science industry. Merck believes that the combination will afford new opportunities to employees at both companies. It plans to maintain a significant presence in St. Louis, and in Billerica, following completion of the transaction, as well as in important EMD Millipore sites such as Darmstadt and Molsheim, France.
Merck has successfully integrated a number of life science businesses in recent years, evaluating each company and combining the strongest operations, most efficient processes and most innovative programs that best support the future growth of the combined company. Merck says it intends to apply the same principles to the acquisition of Sigma-Aldrich in order to ensure a seamless integration. An integration team, which will include representatives from both companies, will be established to oversee and facilitate the integration process.
The transaction has been unanimously approved by Sigma-Aldrich's Board of Directors. A merger agreement will be presented to Sigma-Aldrich shareholders for approval at a special meeting of shareholders.