Edwards Vacuum completes new HQ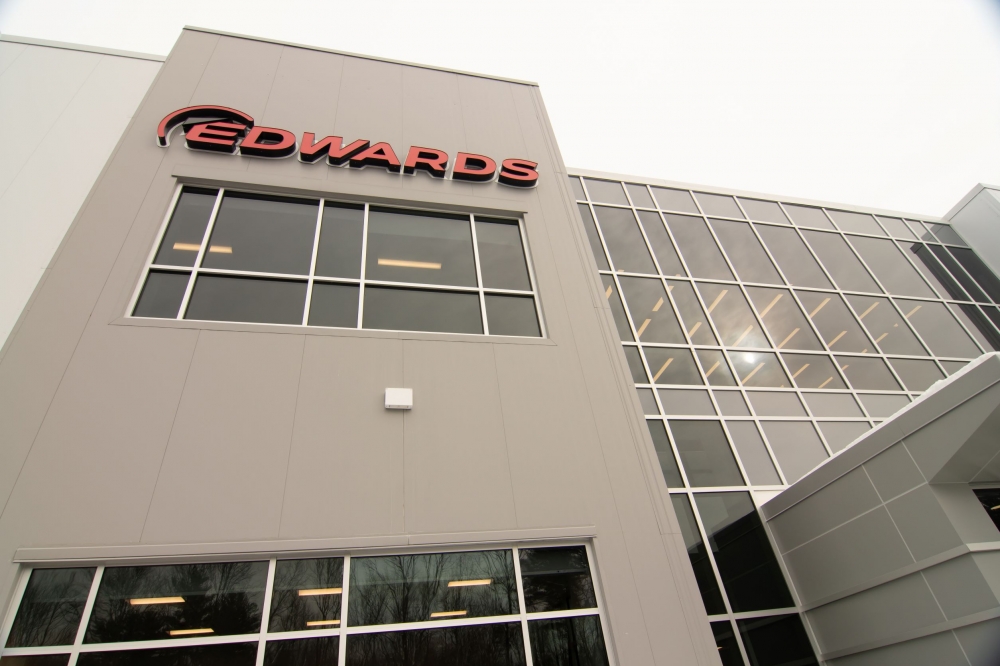 New 135,000 square foot facility will be dedicated to cryopump manufacturing

Edwards Vacuum has completed its new 135,000 square foot headquarters in Haverhill, Massachusetts.

Designed using LEED (Leadership in Energy and Environmental Design) principles, the facility was built to combine Atlas Copco's acquisition of Brooks Automation within the Edwards Vacuum portfolio. Brooks was acquired for two of their product lines – CTI-Cryogenics and Polycold. This location is dedicated to cryopump manufacturing.
"The objective was to create a state-of-the-art, innovation and solutions centre that improved the overall efficiency of assembly, research & development, new product introductions and related operations activities," said John O'Sullivan, general manager of Edwards Vacuum.
In consideration of renewable energies, some of the location's LEED initiatives include provisions for a future solar setup, reduced water usage, high efficiency cooling systems, EV parking and dark sky compliant lighting. Additionally, pathways for walking and biking will connect the campus to the existing city recreational trail system.
To mark the occasion, Edwards and Dacon, the buildings architect and construction firm, partnered to fund a $10,000 digital arts studio for the Boys & Girls Club of Greater Haverhill. This program was designed specifically for BGC's 180 teen members to teach them graphic design and animation as a complement to their STEAM curriculum.
Connecting the Compound Semiconductor Industry
The 13th CS International conference builds on the strengths of its predecessors, with around 40 leaders from industry and academia delivering presentations that fall within five key themes: Ultrafast Communication; Making Headway with the MicroLED; Taking the Power from Silicon, New Vectors for the VCSEL, and Ultra-wide Bandgap Devices.
Delegates attending these sessions will gain insight into device technology, find out about the current status and the roadmap for the compound semiconductor industry, and discover the latest advances in tools and processes that will drive up fab yields and throughputs.
To discover our sponsorship and exhibition opportunities, contact us at:
Email:
info@csinternational.net
Phone:
+44 (0)24 7671 8970
To register your place as a delegate, visit:
https://csinternational.net/register
Register