PRFI reaches milestone 150th MMIC design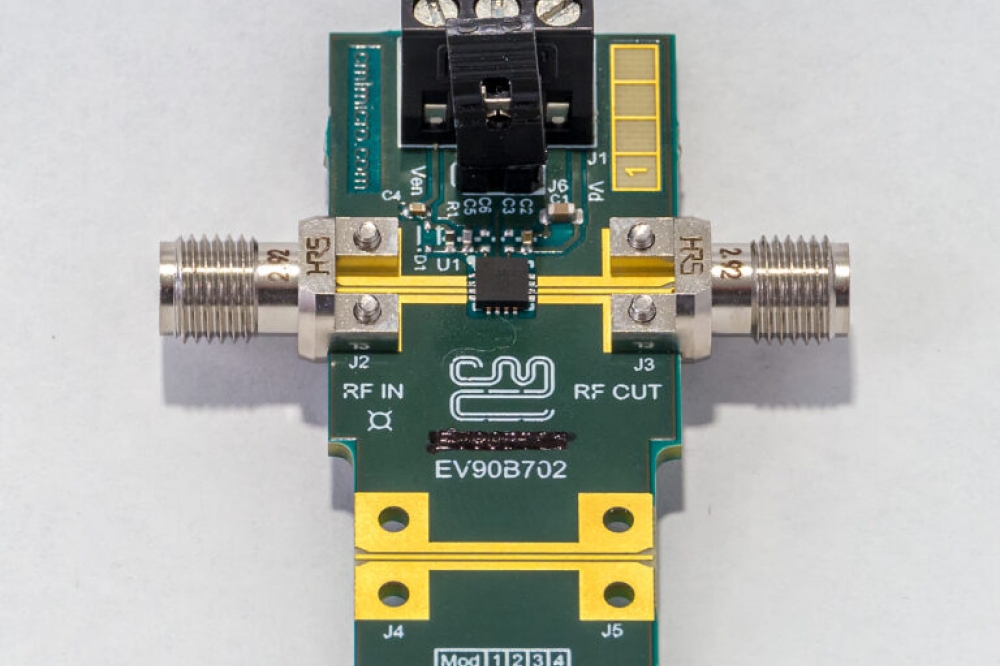 GaAs pHEMT-based MMIC provides small-signal gain of 17dB across 23 to 29.5GHz from just 10mA

PRFI, the UK custom MMIC design specialists, has announced a significant milestone: its 150th custom MMIC design, a low-current mmWave gain block, has moved to production.

The milestone MMIC, based on GaAs pHEMT technology, provides a small-signal gain of 17dB across an operating range of 23 to 29.5GHz from a very low current consumption of just 10mA. It is housed in a low-cost 3mm x 3mm QFN package and is fully matched to 50Ω, making its use very straightforward.
The part was designed for CML Microcircuits' SµRF product range, and is commercially available as the CMX90B702. A companion part has also been designed by PRFI, which has similar gain with the same very low 10mA current consumption and covers 17 to 23GHz.

"We are delighted to have reached the significant milestone of 150 MMIC designs, which demonstrates the extensive design experience of our team" said Liam Devlin, CEO of PRFI. "The 10mA current consumption is an industry-leading figure and the two parts we developed cover 17 to 29GHz, making them very useful building blocks in a wide range of applications. We were pleased that we could use our innovative design techniques to create a solution able to reduce the current to such low levels while still covering a significant operating band with a good level of gain."
The company, which has a list of clients that includes Samsung, Sony, Analog Devices, BAE Systems and Qorvo, will be exhibiting at the International Microwave Symposium in San Diego, 13 – 15 June 2023.