Mass-Vac launches new vacuum pump inlet trap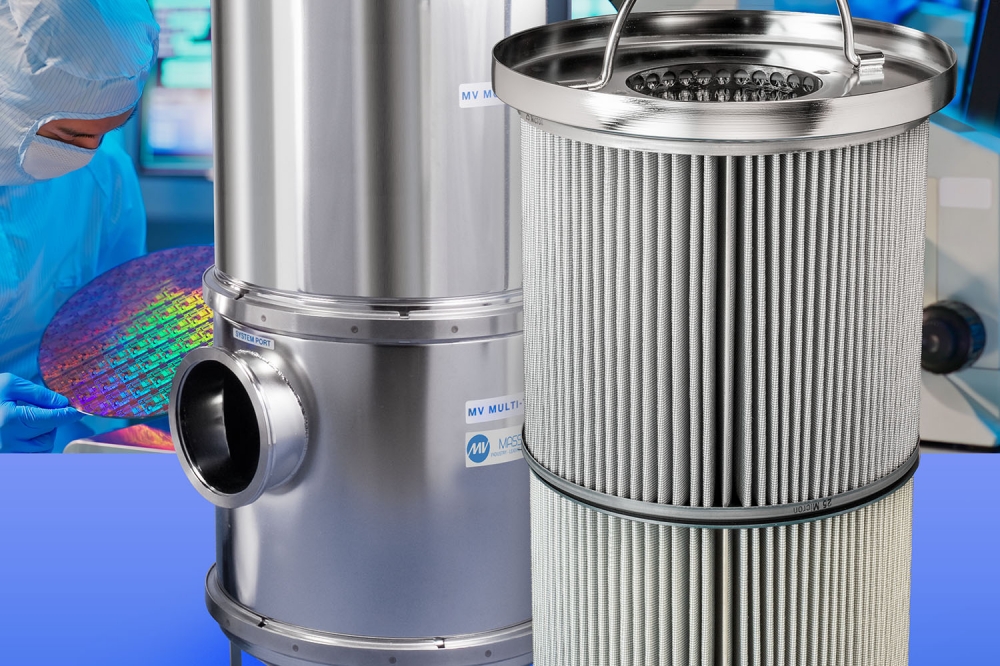 High capacity trap removes contaminants from LPCVD, PECVD, MOCVD, HVPE, and ALD processes

Mass-Vac has introduced a high-capacity vacuum pump inlet trap designed to remove high quantities of contaminants from LPCVD, PECVD, MOCVD, HVPE, ALD and similar processes.

The MV Multi-Trap 16 inch trap features a stainless steel housing with a large knockdown stage and a large pleated filter made from high-temperature polyester to capture and retain large quantities of particulates. Offered in a single or stacked configuration, it is available with NW-40 to ISO-160 ports in straight-through and right angle configurations.
Providing a conductance of > 2000 CFM @ 1 TORR, the new inlet trap can be supplied with 25- and 100-micron polyester ratings. The single stage filter has a 40 sq. ft. surface area and the stacked version provides 80 sq. ft. and they trap 60 grams/sq. ft. of particulates.
A cooling option is offered for condensable materials.