Transphorm adds top-side cooled TOLT GaN FET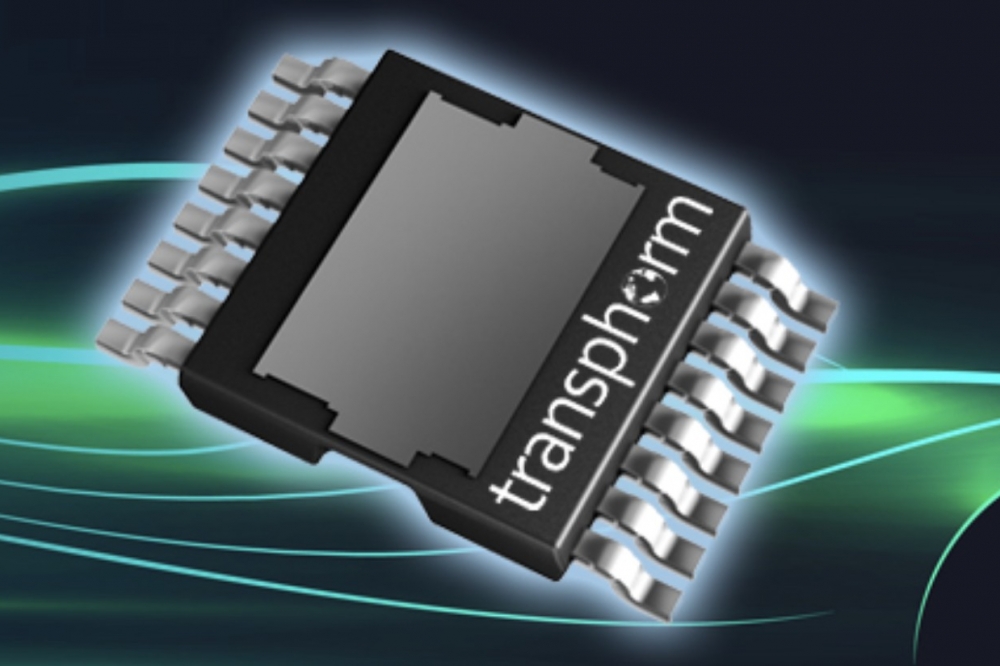 Delivers better performance for computing, AI, energy, and automotive power systems

GaN company Transphorm has introduced the SuperGaN TOLT FET. With an on-resistance of 72 milliohms, the TP65H070G4RS transistor is through to be the industry's first top-side cooled surface mount GaN device in the JEDEC-standard (MO-332) TOLT package.
The TOLT package is described as offering flexibility of thermal management to customers where system requirements do not allow for the more conventional surface mount devices with bottom-side cooling.
The thermal performance of the TOLT is similar to that of the widely used, thermally robust TO-247 through-hole packages and delivers the added benefit of highly efficient manufacturing processes enabled by SMD-based printed circuit board assembly (PCBA).
"Surface mount devices such as the TOLL and the TOLT offer various benefits such as lower internal inductance as well as simpler board mounting during manufacturing. The TOLT adds to that more flexible overall thermal management with through-hole like thermal performance by using top-side cooling," said Philip Zuk, SVP Business Development and Marketing, Transphorm.
"These devices are commonly found in mid to high power system applications for key market segments including high performance computing (Server, Telecom, AI Power), Renewables and Industrial, and Electric Vehicles, some of which our GaN technology already powers today. we're very excited to enable our customers to realize additional system level benefits with TOLT SuperGaN solutions."