AFTech: Creating the killer coating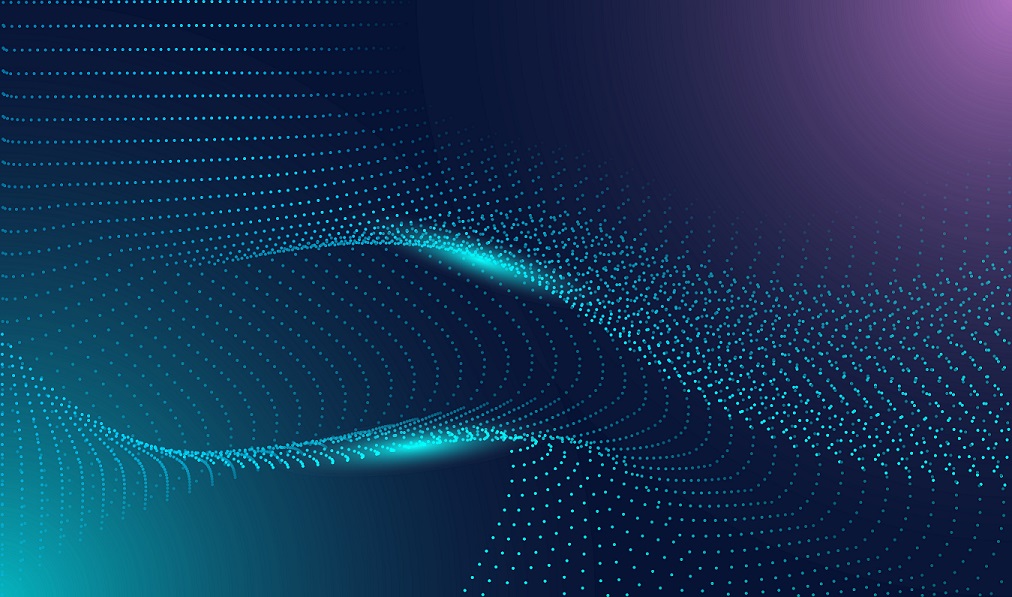 A new coating for the incredibly costly graphite parts in MOCVD reactors is set to slash the costs of SiC epitaxy. Rebecca Pool talks to the Zoe Tolkien, the research director at AFTech that is making this happen.
Earlier this year, UK-based MOCVD services provider, Advanced Furnace Technology, won more than £1 million in funds from UK Research and Innovation (UKRI) to develop a novel coating method for the lesser-known but eye-wateringly expensive graphite parts that are instrumental to epi-wafer growth.
From wafer carriers and exhaust collectors to ceilings and susceptors, the graphite 'furniture' found in MOCVD reactors is coated with highly stable SiC to prevent wafer contamination. But while the SiC coat works well for most III-V semiconductor epiwafer production, issues emerge when working with SiC materials.
According to Zoe Tolkien, director of research at AFTech, SiC-coated graphite internal furniture is integral to all MOCVD processes as it withstands the fast radiative heat cycles without cracking. What's more, cleaning these pricey parts to extend lifespan is critical to keeping manufacturing costs down.
"After a few runs, manufacturers of, say GaN wafers, pack up these parts and send them to us so we can clean them – this has become a booming business for us," she says. "But cleaning the silicon carbide deposits off a silicon-carbide coat part while leaving that coating intact is difficult."
"To our knowledge, no-one has managed to do this for a high throughput, high yield SiC commercial process – you just end up cleaning the coating off as well, which means the parts then need re-coating," she explains. "So a SiC coat is just not practical for SiC epi-growth."
But tantalum carbide could provide the answer. The metal carbide has already attracted worldwide interest as a graphite coating; it provides a highly uniform coat, is stable at SiC's extreme epitaxial growth temperatures, can suppress impurity migration from the graphite part and can extend the graphite component life.
Tantalum carbide team at AFTech from left to right : Paulina Kocyk, Paul Tolkien, Zoe Tolkien, Tony Hayden, Sandra Nechibvute, Graham Gurry.
Indeed, in June this year, US-based industry analyst, Persistence Market Research, estimated that the TaC coating for graphite market will expand at 5% CAGR over the next decade with key players coming from Japan, South Korea and Taiwan. Still, issues exist.
Thermal stresses between the TaC coat and graphite surface often lead to delamination of the coating from the substrate, reducing the useful lifetime of these graphite parts, an issue that Aixtron, for one, is currently trying to tackle. As detailed in UKRI's report about the AFTech project, parts from Aixtron's South Korea- and US-based suppliers have suffered from delamination, leading the reactor manufacturer to approach AFTech for a solution.
As Tolkien puts it: "We're not the first innovator here and our customer already has suppliers, but they want an additional supplier with expertise in CVD... so we're going to optimise the deposition process."
In the next four years, Tolkien and colleagues will work out how best to coat graphite parts with TaC to reduce thermal stresses, prevent delamination and extend lifetimes by up to 50%. Right now, they are experimenting with the mass flow ratio of the reactive gases within their laboratory CVD set-up at AFTech.
The general idea is to increase this ratio of reactive gases as layers are deposited onto the graphite to produce a TaC gradient across the coating. Initial carbon-rich layers will more closely match the thermal expansion coefficient of the graphite substrate, reducing the chance of delamination. Meanwhile, the outer metal carbide-rich layers will provide the all-important stability crucial for SiC epitaxy.
Tantalum carbide experimental CVD furnace chamber.

Tolkien also intends to scale up the TaC deposition process ready for commercialization. "Scaling is never linear and there will be plenty of experimental work to reach a high yield point [at scale] – the innovation is going to be in our method and careful process control," she says. "If we can overcome the mismatch of thermal coefficients, we'll have cracked delamination and will be able to extend the lifetime of these parts."
Assuming project success, then the future for AFTech is set to be dazzlingly bright. A delamination-free TaC-coating graphite process will first see the Cambridge-based company manufacturing the necessary internal furniture for MOCVD reactors that will be sold by a world-leading supplier. And then the company will also hold a critical place in the rapidly expanding SiC semiconductor supply chain.
"Ultimately we hope that we can improve the efficiencies of epi-wafer growth for the SiC semiconductor market," says Tolkien. "We're a small company but want to contribute to this ramp up of SiC devices that is so important to energy efficiency and carbon net zero. As far as I see, efficiencies are being achieved through innovations along the supply chain and we're hopefully going to be a part of that."