Creating commercially viable diamond substrates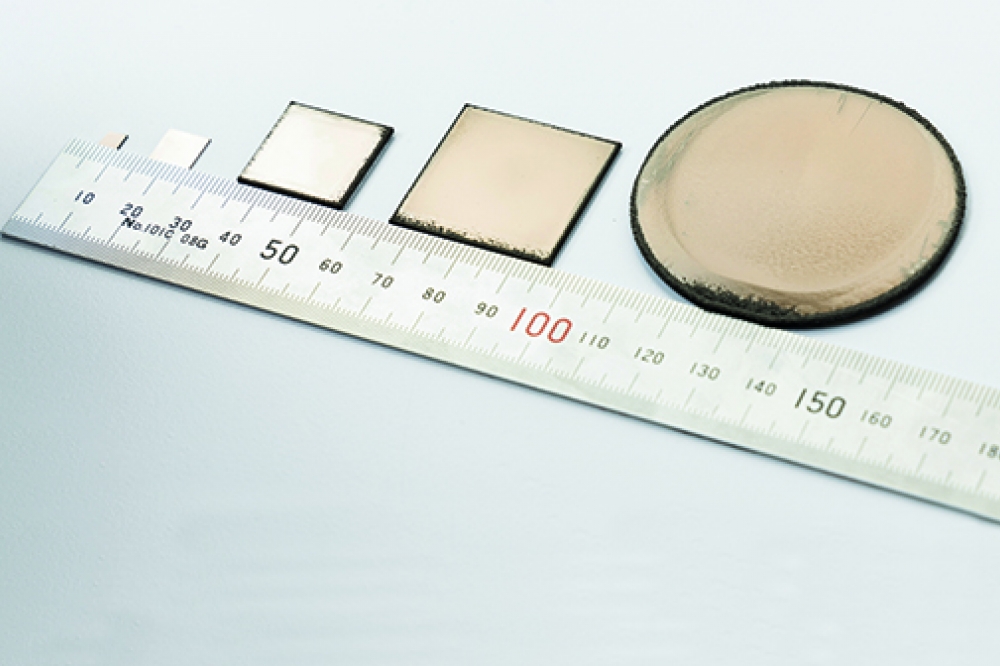 Diamond is set to serve in many more high-end applications, thanks to the development of a heteroepitaxial growth process for fabricating 2-inch substrates.
BY SEONG-WOO KIM AND KOJI KOYAMA FROM ORBRAY COMPANY (FORMERLY ADAMANT NAMIKI PRECISION JEWEL)
Crystalline diamond is the ultimate semiconductor. It combines an outstanding degree of crystallinity with an extremely high breakdown voltage, excellent electrical properties and exceptionally high thermal conductivity (see Table 1). Once this allotrope of carbon is put to practical use, it will enable devices that are vastly superior to those incorporating currently available materials, setting far higher benchmarks for voltages, output powers, and efficiencies. What's more, thanks to the nitrogen vacancy centre that's unique to diamond, this material has tremendous promise for making sensors.