Now's the time to commercialise the GaN IC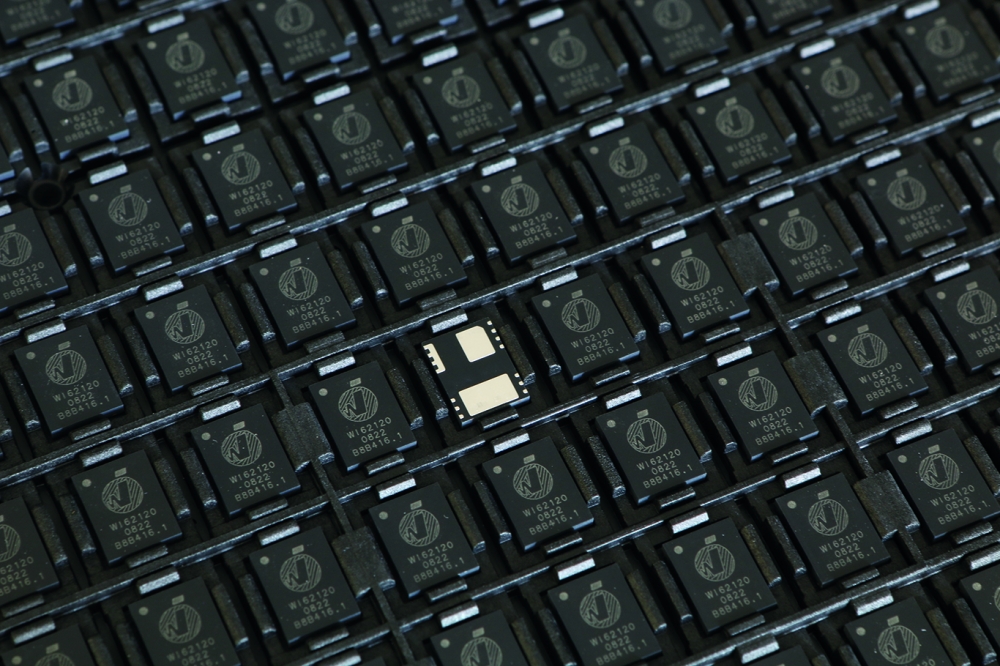 Power ICs that combine several power electronics functions in a single GaN chip are set to play a major role in worldwide electrification.

BY GERALD AUGUSTONI, PLINIO BAU, DOMINIQUE BERGOGNE, FLORIAN COUVIN AND RYM HAMOUMOU FROM WISE INTEGRATION
Power Conversion Systems are at the heart of most electronic equipment, from home appliances and laptops to data centres and electric vehicles. In some of these applications GaN technologies will soon be essential, because silicon has hit its physical limits as a power-conversion platform.

As well as increasing the efficiency of power conversion stages, GaN has other virtues. They stem from its great physical properties, such as: a bandgap of 3.2 eV, nearly three times that of silicon; and a breakdown field of 3.3 MV/cm, which is around ten times that of silicon. These strengths contribute to excellent values for both the on-resistance and the key figure of merit – the product of the on-resistance and the surface area of the chip. GaN devices can deliver high currents, a high breakdown voltage and a high switching frequency, and are competing with current MOSFETs and super junction MOSFETs in power applications operating at voltages of up to 650 V.

Traditionally, power designers build half-bridge circuits that serve in power conversion systems from discrete transistors and a number of external components, such as drivers, level shifters, sensors, bootstraps and peripherals. Improvements can be realised by combining discrete GaN devices, rather than those made from silicon, with other components. However, there is a better approach than this – one that we are pursuing at Wise Integration, which is based in France. Founded in 2020, our team is pioneering the GaN power IC, which combines several power electronics functions in a single GaN chip. Through integration, we are improving speed, efficiency, reliability and cost-effectiveness.


More agile adapters
Over the past decade, major OEMs have devoted much effort into making the most powerful smartphones, the thinnest notebooks and the largest TVs. The common factor in this trend is the growing demand for power, to enable sharing of a massive amount of data every second.

Unfortunately, OEMs have not been paying much attention to the adapters placed next to their products. This has resulted in bulky, heavy, inefficient power supplies that rely on silicon transistors. But that is starting to change.

Back in 2019, GaN technology penetrated the consumer market, initially in 30-100 W adapters. Since then this wide bandgap technology has spread widely, evolving as a next-generation power-conversion option. Today, most makers of mobile devices acknowledge that adapters are part of the equation, with mobility requiring them to be compact and lightweight, in tune with their main product strategy. Power supplies are now becoming an integral part of the product.

Power density is the main 'driver' for GaN, while efficiency is becoming increasingly important to meet new demand for AC-DC/DC-DC power supplies from 100 W to 3 kW, especially for the data-centre industry. For this specific market, higher power is required in the same form factor to reach high levels of efficiency.

GaN had a great year in 2022. Along with its growing popularity it became cost competitive, with expanding demand prompting several global foundries to add GaN lines. At the system level, it will not be long before AC-DC analogue controllers are 'GaN compatible'. However, their GaN capabilities will not be fully utilised, because they are still switching at low frequencies.

Now is the time for the GaN industry to start overcoming this limitation and deliver the next big energy and power boost. This can come from a move from discrete GaN devices to GaN ICs that deliver a hike in efficiency at the system level, and lead to material costs that are more competitive than traditional silicon-based power supplies.