NanoAir™ 10 A revolutionary new 10 nm sensitivity aerosol nanoparticle counter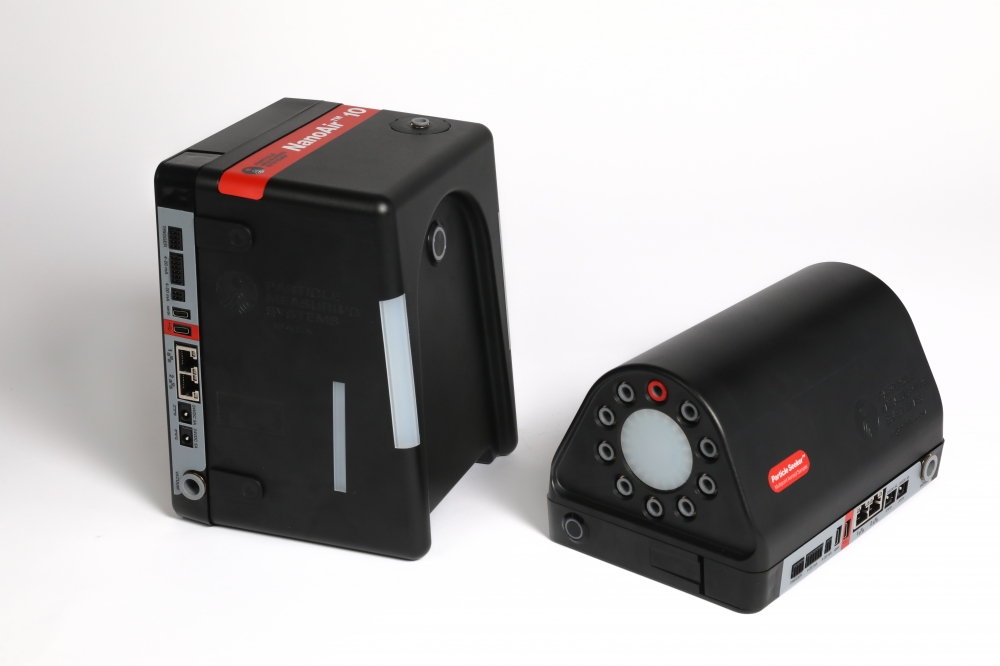 The NanoAir 10 is a purpose-built nanoparticle counter offering the sensitivity of a Condensation Particle Counter (CPC) with the ease of use of traditional cleanroom particle counters.
BY PARTICLE MEASURING SYSTEMS

The NANOAIR™ 10 is designed to monitor the most critical fab spaces and ultra-clean environments, it provides 10 nm detection sensitivity at a sample flow rate of 2.8 LPM. The instrument is small enough for use in semiconductor process tools and minienvironments.

The innovative new working fluid handling system design is robust and efficient enabling 365/24/7 continuous operation without the need for user intervention of any kind outside annual maintenance. A 10-port manifold companion (ParticleSeeker™) product is available for use in applications that require multiple sample locations to be monitored in programmed sequences.

Finally, the NanoAir is compatible with high-pressure inert gas when used in conjunction with PMS' High Pressure Diffuser, the HPD III. Data can be viewed using PMS FacilityNet Facility Monitoring Software or transmitted directly to third party SCADA systems or process tool inputs.
NanoAir: Point of Use (POU) Monitor

The NanoAir can be used to monitor a single sample point 24/7, 365 days/year providing truly continuous and real-time particle activity.
Its compact size makes it suitable for use in the most critical process areas.
In stand-alone point of use applications, NanoAir will support sample tube lengths up to 10 m.
ParticleSeeker: Monitoring inside mini-environments

The ParticleSeeker is a companion, multi-point aerosol sampler for the NanoAir, providing up to 10 distributed sample locations. This capability is ideal for applications requiring broad contamination monitoring with programmed
sample point monitoring of critical surfaces within the cleanest and most confined spaces in the fab.
Up to 6 meters of sample tubing can be used for each manifold port. Together the ParticleSeeker and NanoAir provides the ability to monitor up to 120 m² of space
HPD-III: High pressure gas delivery monitoring

Using the NanoAir particle counter with PMS's HPD III (High Pressure Diffuser) enables real-time, continuous, high sensitivity measurement of highpressure bulk gases ≤100 psig.
The NanoAir is a purpose-built nanoparticle counter designed specifically for use in the most critical fab spaces. It enables detection of yield impacting particle excursions within Process Tools, in Critical Cleanroom Areas, and Pressurized High Purity Gas delivery.
https://www.pmeasuring.com/product/nanoair-aerosol-particle-counter-2/