GaN Systems releases Class-D Audio Whitepaper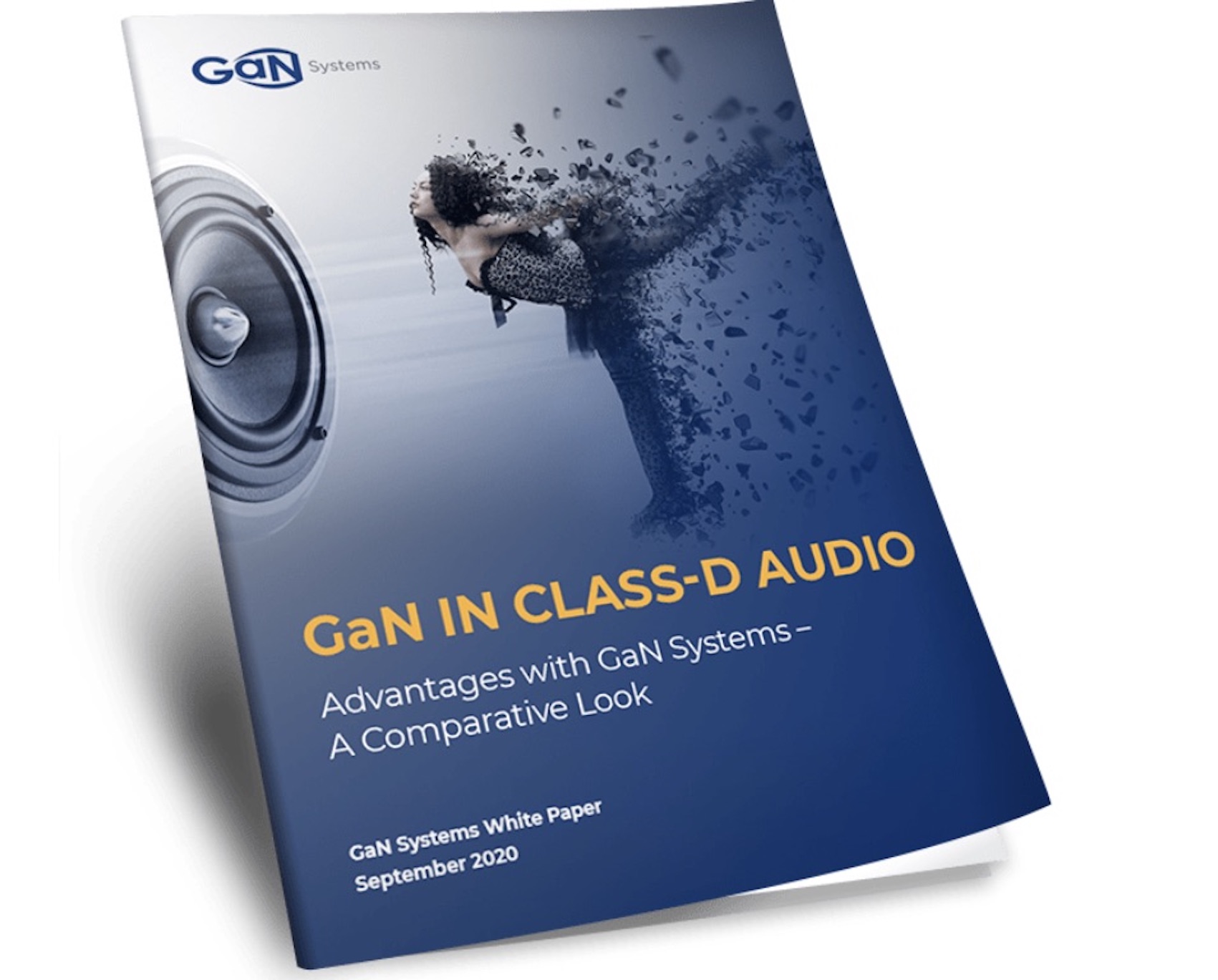 Not all Class-D amplifier transistor approaches are the same as latest whitepaper shows comparing various GaN and Silicon devices

GaN Systems has released a new whitepaper, 'GaN in Class-D Audio: Advantages with GaN Systems – a Comparative Look' which reviews the various GaN and Silicon transistor approaches in Class-D audio amplifier design techniques.
The document identifies and compares the most popular GaN-based transistor a nd Silicon MOSFET solutions for high-performance Class-D amplifier applications, including the GaN Systems Class-D Amplifier and Companion SMPS Evaluation Kit.

As described in the whitepaper, GaN and Silicon solutions were assessed in many areas of differentiation: device parameters and characteristics, performance, application circuit complexity, and ease of manufacturing. Highlights from the comparative study show that the GaN Systems THD+N vs. Frequency Plot is virtually flat, indicating no increased distortion as the frequency is increased to 20kHz and beyond. Additionally, near-perfect switching waveforms demonstrate a virtually transparent replication of the audio output.

"Customer responses to our Class-D audio designs have been great," says Jim Witham, CEO of GaN Systems. "Our ability to deliver very cost-effective solutions with high reliability transistors has enabled designers to create a new generation of innovative and affordable products that deliver unsurpassed audio performance in smaller form factors."
Demand for high quality audio is fueling the growth of the Class-D audio amplifier market, which is expected to reach $4.92 billion by 2026 from $2.49 billion in 2018 according to Allied Market Research. With advancements in the semiconductor technology, including the use of GaN, Class-D amplifiers are now being used in more audio applications including home theatres, high power smart speakers, pro touring amplifiers, portable party speakers, automotive, marine and power sports.